Stranger in a strange land
John Merles writes: "Back when I first moved to China I had a craving for non-Chinese food. So my Chinese wife, her mother and I went to a restaurant appropriately called 'Western Restaurant'. At this point, I spoke only a few words of Chinese and couldn't read a single character. So, as you can imagine, I was very happy when the waitress came over and handed me a menu that was completely in English. (My wife and her mother were handed menus that were in Chinese.) A few minutes later it came time to order our meal. My mother-in-law ordered what she wanted. My wife ordered what she wanted. The waitress then turned to me. I was feeling all kinds of confident and happy. I opened my English menu and pointed to the dish I wanted. The waitress made a hand gesture saying they didn't have that dish available. Undaunted, I flipped a couple of pages and pointed to another item. Again, the waitress waved her hand signalling that I was out of luck. Feeling a little annoyed, I flipped to my last choice and she again dismissed it with a wave of her hand. I turned to my wife and said, 'I don't want to waste any more time figuring out what they do and don't have. Can you ask her to just point to the things they do have so we can have our lunch?' My wife translated my request and the waitress replied without showing any emotion. My wife smiled and said to me, 'They don't have anything in that menu. It doesn't even belong to this restaurant.' I looked at my wife and asked, 'Why would they hand me a menu that wasn't even theirs?' My wife just shrugged and said, 'Because it was in English.' This was my 'Welcome to China' moment." (Via quora.com)
Sympathy with sex appeal
Lindsay Lohan followed the trend of expressing empathy for a horrific tragedy, while self-promoting with a sexy picture. In this case Lohan wore a silk teddy accompanied by a smouldering stare and a coy finger in the mouth along with her heartfelt message to the victims of the Bastille Day truck attack in Nice, and possibly Turkey's Ataturk airport attack and attempted coup. "If history were to be folded ... Where would we put the crease?" she opined. "Pray for the ones we lose every day and appreciate every breath you [and] we all take and do something (goodnight and sleep with an idea for the future)." This was only marginally more tasteful than its precedent - supermodel Behati Prinsloo, who posted a black-and-white topless pregnancy shot to express her support of the victims of the Orlando nightclub shooting. (Via Death and Taxes)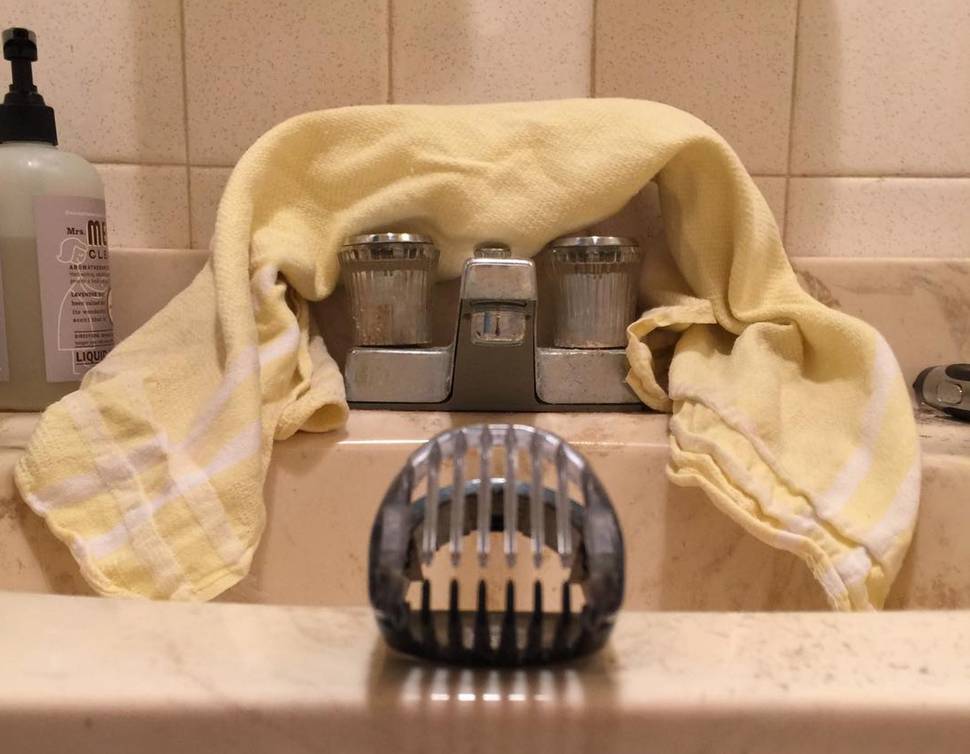 Picture this:
Artist and photographer Olaf Breuning creates
and gives them funny yet appropriate names....
GIF: Lungs are awesome...
Grossness: Pimple popping cupcakes...(If you are of a sensitive disposition, generally queasy or prone to outrage, simply do not click. You have been warned)...
Local: On the Interwebs, so many world maps forget to include New Zealand. So often does this happen that it has its own subreddit called Maps without NZ, where all the examples of the phenomenon are in one place...
Video: Finally a sanitary pad ad (without the over-feminised blue-stained, white and flowery rubbish) that tells women they shouldn't let their period stop them from doing anything...
Herald app users tap here for today's video.
Got a Sideswipe? Send your pictures, links and anecdotes to Ana at ana.samways@nzherald.co.nz