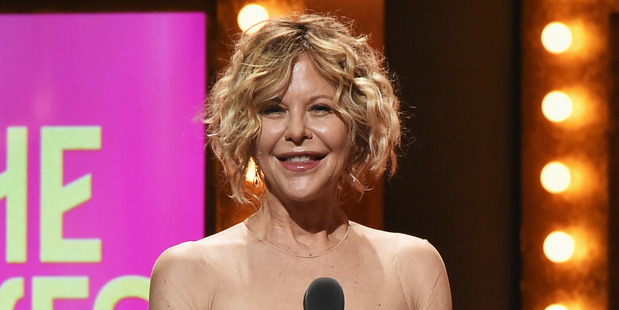 Meg Ryan presented at the Tony Awards yesterday, and her "new look" shocked many viewers.
Ryan, who has taken something of a hiatus from the film industry, introduced a performance by the cast of She Loves Me.
The 54-year-old's dramatically different appearance quickly became a hot topic on Twitter:
Meg Ryan looked good. #TonyAwards pic.twitter.com/Q9NNrG4aGk

— Hayes Permar (@DHPIV) June 13, 2016
I just gay-gasped so loud at Meg Ryan.

People are staring.

— Louis Peitzman (@LouisPeitzman) June 13, 2016
Like I said, Meg Ryan isn't Meg Ryan anymore so I HAVE TO BE MEG RYAN.

— Jeff Heimbrock (@jheimbrock) June 13, 2016
I'm old enough to remember when Meg Ryan looked like Meg Ryan. #TonyAwards

— Alex Nunez (@Noonz) June 13, 2016
Dear God.... What happened to Meg Ryan?

— Ronnie Talbott (@RonnieTalbott) June 13, 2016
Ryan addressed plastic surgery rumours late last year in an interview with Porter magazine.
"I don't pay a lot of attention frankly," she said of what's written about her.
"There's a lot of hatred in the world today, it's so easy to judge. Imagine being a hater, how stupid! My women friends are not sitting around talking about ... well, sometimes there are conversations like that, but the people I value talk about kids growing up, what kind of world they are going into, what we are eating, what we are breathing."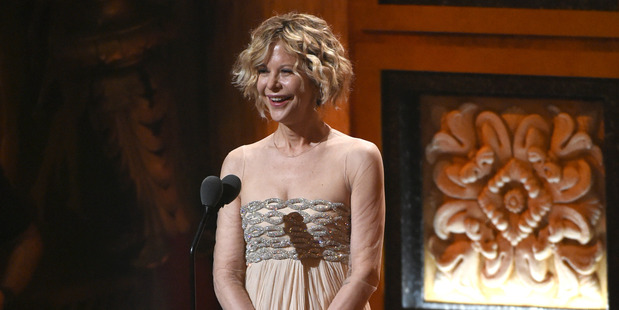 The reaction to Ryan's appearance at the Tony Awards is reminiscent of the public response to Renée Zellweger's strikingly different look in 2014 at the Elle Women in Hollywood Awards.
In response to the media scrutiny over her red carpet appearance at the Elle Awards, Zellweger, 45, told People, "I'm glad folks think I look different! I'm living a different, happy, more fulfilling life, and I'm thrilled that perhaps it shows.
Read more:
• Lorde's little sister borrows singer's gown for ball
• Len Brown's awkward disco fail
"My friends say that I look peaceful. I am healthy.
"For a long time I wasn't doing such a good job with that. I took on a schedule that is not realistically sustainable and didn't allow for taking care of myself. Rather than stopping to recalibrate, I kept running until I was depleted and made bad choices about how to conceal the exhaustion. I was aware of the chaos and finally chose different things."