TV3 newsreader Sacha McNeil says Hilary Barry's exit from TV3 after 23 years is "colossal" but has warned her fans to keep things in perspective.
Barry announced her shock exit from the network four weeks ago and today is her last day in her dual roles there, as a newsreader and co-host on The Paul Henry Show and fronting Newshub at 6pm.
In a lengthy tribute piece on The Spinoff, TV3 newsreader Sacha McNeil said she was losing her "work BFF" (best friend forever).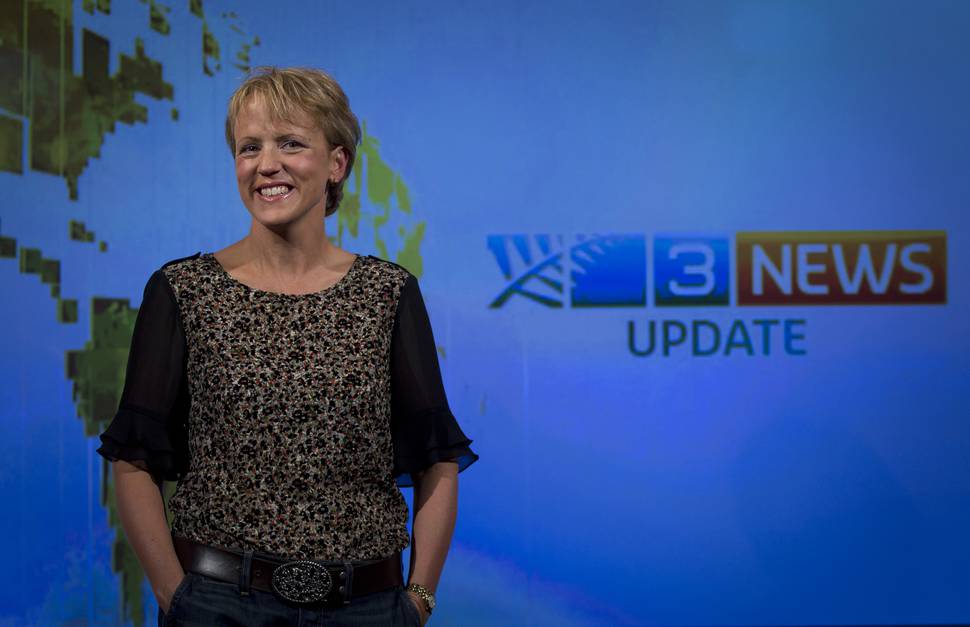 "We've all got a colleague who has your back, brings you a cup of tea or glass of champagne, makes you laugh, picks you up and - most importantly - gets you," said McNeil.
"My person just happens to be that lovely lady on the television and radio, who arrives giggling yet credible in our homes morning and night."
McNeil details how she idolised Barry as a cadet journalist, and then became close friends with her when she started at TV3.
McNeil said she broke the news of her first pregnancy to an underwear-clad Barry in her dressing room. Barry helped her choose outfits that concealed her baby bump until McNeil was ready to reveal her news.
But McNeil also warns viewers to keep Barry's exit from TV3 "in perspective".
"No, she hasn't died. Nor, I pray, is she retiring," she writes.
"We need to collect ourselves, and take a breath. When Hilary Barry hangs up her ear piece at TV3 for the final time, we'll all be okay."
Barry's departure, revealed by the Herald on April 29, is the second high-profile casualty at TV3 in the past year after John Campbell left last May when his show Campbell Live was dumped.
Speculation she is heading to TVNZ hasn't been confirmed. In a statement, Barry said she was "looking forward to recharging my batteries and spending more time with my family".