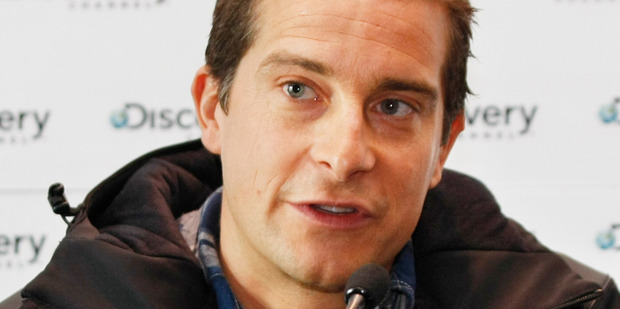 Bear Grylls' new TV show has set a record not to be proud of.
The first episode of the British adventurer's new show The Island With Bear Grylls contains a whopping 95 swear words in just 45 minutes.
New Magazine reported that it's thought to be the highest number of swear words ever heard in one episode of a British TV show.
It broke down the swear word ratio to 67 references to "f***", 23 of s**t and one ****.
One contestant was reported to have said: "You f**king lazy **** - good, see you later! You're no good to us! You f***ing sign up you do it you d**khead!?"
A Channel 4 representative defended the show, saying there were several strong language warnings screened before and during the show.
"The show was preceded by a warning of strong language throughout and it was appropriately scheduled after the watershed."
Fans took to Twitter to complain about the level of swearing.
@BearGrylls sat down with the family watching the island, can not believe the amount of swearing. Really no need, vile, spoilt the programme

— Sean Pritchard (@seanjpritchard) March 28, 2016
Just turned The Island over - too much swearing isn't much fun to watch! F seems to be the only word in one woman's vocab.

— Julie Collins (@juliec148_julie) March 28, 2016
The island - who are these horrible chavvy women swearing all the time? Urgh ??

— Daniel Young (@DanielYoung6791) March 28, 2016
TV watchdog Ofcom has confirmed it had received three complaints.

- nzherald.co.nz