New Year ushered in with a more low-key, informal on-screen style.
TVNZ has asked its female reporters to look less glamorous and men have been told to be more blokey under 2016's new dress code.
Staff at the state-run broadcaster have also been sent photos of skinny models to illustrate the way station bosses now want them to look.
In an internal briefing document sent to reporters and obtained by the Herald on Sunday, employees of both sexes are told: "We want to start the New Year with a slightly more informal look - a New Zealand look - that means dressing for the story and the occasion."
It is understood some female news reporters are seething at being told to adopt a less glamorous appearance and at receiving a sharp reminder to keep their bare arms covered.
"Female reporters - your change is more subtle," the document states. "We want to see a more utilitarian style of dress - not a glamorous one with patterns: anything that distracts the viewer from what you are saying is a no-no.
"This means more shirts and trousers with blocked out colours instead. The general rule is no bare arms. There's still a place for jackets though ...
"Apologies in advance - the photos are all of ridiculously slim, beautiful people."
One News reporters get a $3000 annual wardrobe allowance with female reporters receiving an additional yearly allowance of $1500 to cover make up and hair costs.
"Some of the women are annoyed at having to ditch clothes they had already bought themselves for appearing on-screen," a station insider said.
Male reporters are advised "open necked shirts, sleeves rolled (where appropriate); jackets (depending on the weather) and chinos or dark trousers" are acceptable under the new dress code.
"You'll also still need your tie if, like Corin [Dann], you're reporting from parliament, or you're Will [Hine] doing a business story on Queen Street or Michael [Parkin] reporting from the district court in Christchurch.
"But the look we want to see more of is as below (sans sunglasses Matty [McLean]!).
"And, unlike our models, please resist undoing more than one button."
TVNZ staff are further advised to look as authoritative and credible as the station's news and the memo stresses new instructions are "not an invitation to go casual" or wear weekend clothes that attract compliments.
The briefing document ends: "It'll take a bit of time to refine this look so please take any constructive criticism positively."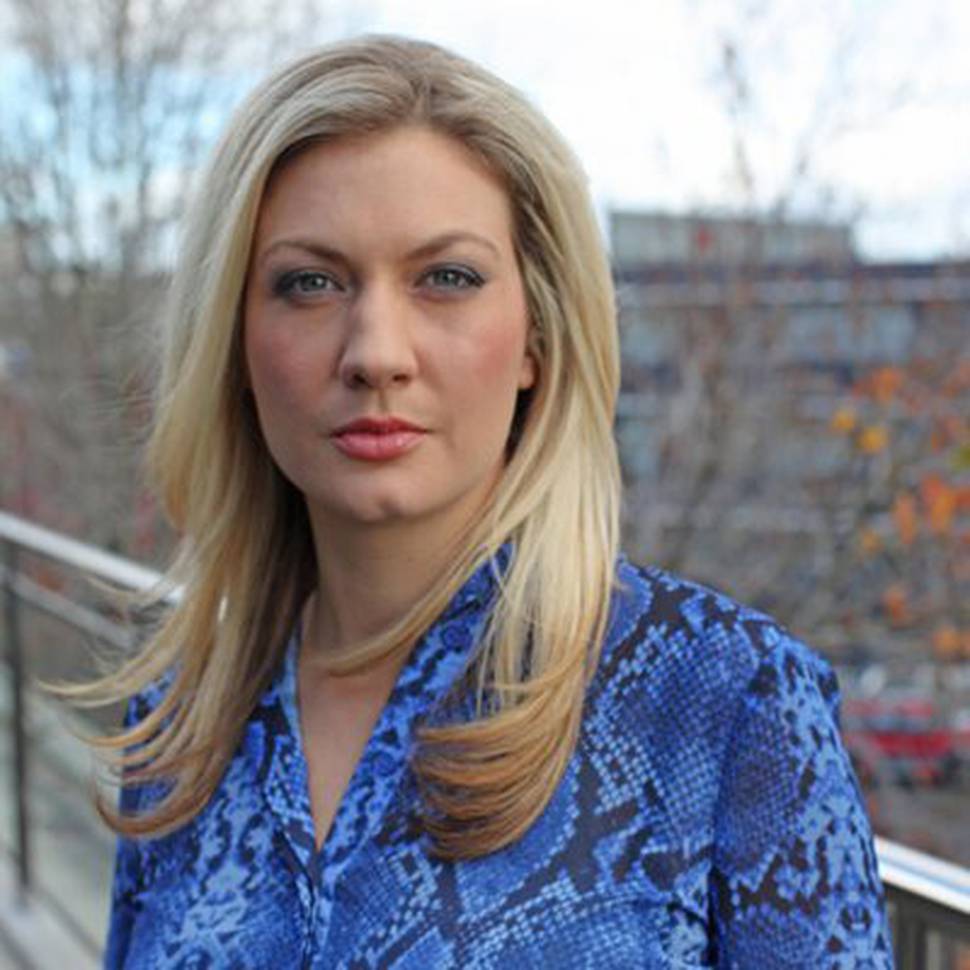 TVNZ spokeswoman Georgie Hills said the ideas had been shared with its One News team, with an emphasis on informal not casual presentation.
"Our focus is always on the story and it's important that presentation doesn't distract from that. We are encouraging our team to take their cue from where they are reporting from," Hills said.
"The new look simply reflects New Zealand's increasingly informal take on work wear."
TVNZ takes dressing its studio-based presenters seriously, too, and spent $111,199 on its wardrobe in 2014.
This did not include the separate allowance given to reporters.
The broadcaster used a mix of New Zealand and overseas clothing brands and the items were chosen by in-house stylist Clifton Piper.
A station source previously revealed to the Herald clothes are sometimes recycled through presenter ranks, with fulltime staff such as Wendy Petrie considered top tier. Less-prominent newsreaders such as Nadine Chalmers-Ross and Melissa Stokes, could often be spotted wearing Petrie's cast-offs.