Writer Paul Little and his son, Joel, co-writer and producer of Lorde's smash hit Royals, take to the wrong side of the road to sample some of America's best rhythm 'n' blues.
Writer Paul Little and his son Joel, co-writer and producer of Lorde's smash hit Royals, hit the road on the wrong side to sample some of America's best rhythm 'n' blues.

I arrived in New Orleans from New York just before lunchtime. My son, Joel, was due a few hours later to begin a musical road trip through the US south, taking us from Louisiana via Mississippi to Tennessee.
We were staying with an old friend who hosts a chat-show podcast called Happy Hour on the It's New Orleans network, which he was recording that afternoon. Joel and I had been booked to go on as their first father-son act, more, I think, on the strength of Joel's reputation as an LA-based music producer than on the strength of my reputation as an Auckland-based writer.
But we were unbooked when their recording date changed. Then, over lunch, Grant booked us again because it looked like Joel would arrive from Los Angeles in time for us to get to the show.
He landed and survived a credit card, rental car and taxi drama and got to the show only 20 minutes late, which is why there is a photo of the two of us at the recording looking pretty perky. In fact, we were completely manic.
But we were in time to contribute and enjoy the first musical performance of our trip, which was from fellow guests So Long Storyland, a duo consisting of a former music teacher in his mid-20s and his 14-year-old ex-pupil - which was every bit as awkward as it sounds.
That night was a bit more traditional, as we trawled the bars of Frenchmen St, less touristy and overrun by frat-boys than the better-known Bourbon St. But after working our way from bar to bar, we ended the night on Bourbon St, because you have to just once to get it over with. We heard great music by unknown geniuses, duelling piano competitions and mediocre Cajun renditions of faux-standards such as The Battle of New Orleans.
At one bar, larger than most, we were the only patrons, but not for long. We couldn't stand the attention and left, especially when the manager started hissing at the band to lift their game.
A visit the next afternoon to retrieve Joel's credit card - don't ask - saw us wandering among crowds less numerous but just as staggeringly drunk as the night before, evading puddles of vomit but not their lingering aroma. Never again.
The New Orleans brass band tradition that evolved from the bands that play in funeral marches has been made familiar from the TV show Treme. On Friday nights at Bullet's Sports Bar, which despite featuring on that show has not been overrun by visitors, you can hear the all-girl Pinettes Brass Band, prize-winning local favourites. And you can watch in awe, as we did, while men and women took each other on in impromptu, no-holds-barred dance-offs.
We couldn't stay late because the next morning we had a long drive to two Saturday-morning-only institutions.
Mark Savoy's Music Centre at Eunice, 255km west of New Orleans, is home to a Cajun jam session every Saturday from 9am-noon. The venue is a music store during the week, though it also sells incidentals such as cast iron cookware - "the only 'pot' you'll ever need". A circle of people ranging in age from a boy in his early teens to a man in his 70s played sublimely.

The audience numbered about 30, many of them conversing in the Cajun version of French, which is still spoken there. Players would leave and join the group at random, but everyone knew what they were doing and, as they say, never missed a beat. The boy with his back to us was playing a beautiful fiddle, and it was only when someone got up to guide him to the piano that we realised he was blind.
We stayed barely an hour, because we had to get the short distance up the road to Eunice, site of Fred's Lounge, which is open Saturday mornings only, from somewhere between 8am and 1pm, depending on who you ask.
Fred's widow, 85-year-old Tante Sue, runs the lounge now. We got there about 10.30. The building's bland, shuttered exterior gave no clue to what was going on within. When we opened the front door we had to step straight back out again so as not to collide with Sue, who was leading a conga line of more-than-merry revellers through the crowd. The playing, again with band members coming and going, was fine. In fact, the Saturday morning performances are recorded for broadcast on a local AM station.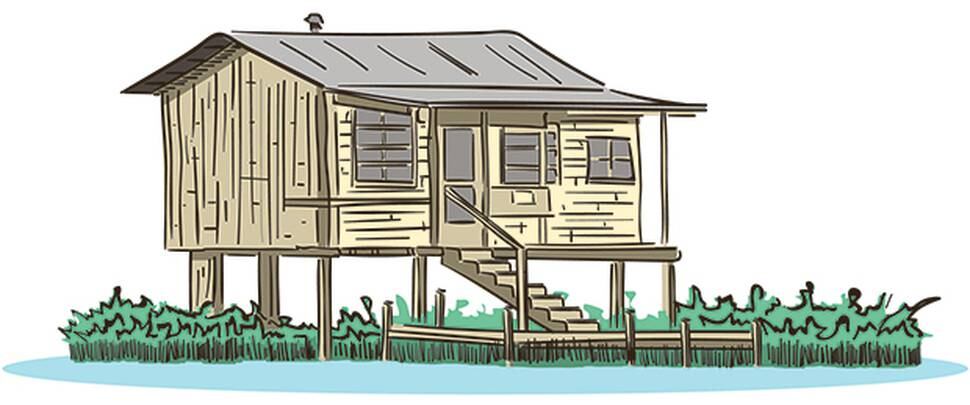 That night we stayed at Bayou Cabins at Breaux Bridges, just outside Lafayette. I'd rung and booked from the car. "You can have cabin nine," said Lisa. "We'll leave the key out the front. Breakfast is from 8.30 and y'all can settle up then." No deposit. No credit card details. There was a note pinned to the door when we arrived: "Welcome Little." There was us, a couple of bikers and a few other guests. Given Lisa's husband, Rocky, is known as the Cracklin' King and the brochure bears a commendation from Merle Haggard himself, you might have expected greater occupancy.
For dinner, we walked down the road to the nearest restaurant offering live music. Perhaps it was the fact we had been soaking up Cajun music and ambience since around 6am, but by now we had heard enough great accordion playing to last us a long time.
These small-scale, take-it-or-leave it joints are in contrast to what you'll find in, for instance, Memphis, our next stop, where the bars of Beale St pump blues into the air to entice you in.
There are no bad choices in any of these towns. Music is not entertainment or a diversion but part of daily life; the range runs only from good to great. So just about any bar in Memphis will do if you want to hear the blues.
If you want to get the blues, a visit to the extraordinary Civil Rights Museum is guaranteed to bring you down. This brilliantly designed narrative of the African-American struggle from the first days of slavery to the present is constructed around the motel balcony on which Martin Luther King was assassinated and incorporates the room he was staying in on the night before he was shot. It will break your heart.
Three and a half hours' drive north is Nashville. The traditional home of performance here is the Broadway strip, where bars are squeezed together for several blocks. Like Bourbon St or Beale St, it's touristy as, but there is still great playing to be found. Pick of the bunch is Robert's Western World. The band's assiduous tip-collecting was nearly as impressive as their playing and, once again, it was hard to believe that these people of all ages, shapes and sizes who were dancing so brilliantly were not professionals but just folks on a Tuesday night out.
I'll treasure forever the moment when, after their set, the band's guitarist, who'd been giving his all to Coal Miner's Daughter and I Saw the Light and, needinmg to stow his guitar case, asked me to move - in the thickest of Irish brogues.
When the second band started to play - brilliantly, of course - yet more nostalgic covers - we moved on.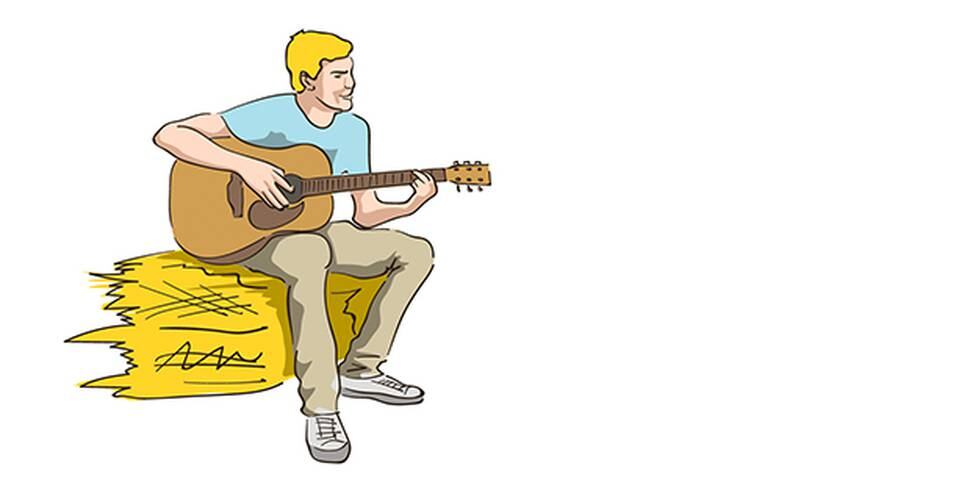 The following night having consulted locally, we headed away from Broadway to Midtown, a less beaten track where there was a cluster of less gaudy bars promising more original music. The first was called Losers, a name that drew us like moths to a flame. But we found the atmosphere annoying, thanks in part to one obvious fantasist who was loudly dominating conversation in the group he was with by recounting details of all the songs he'd written that day.
Later we saw the fantasist across the road at the Red Door Inn, singing and playing brilliantly at an event called the Midtown Freakshow - open mic, three-song limit. The players all seemed to be known to each other. They grouped and regrouped in various combinations, none less than spellbinding. And none recycling Lonesome Me or I Fall to Pieces.
The very last act was Waylon Payne, a name slightly bigger than others on the bill. As he prepared to play for the crowd of no more than 60, he was joined by a slight woman with long blonde hair. At the sight of her, the room gasped as one, whipped out their phones and filmed the entire short set.
We had no idea who she was, but having learned the fantasist's name I became one of his 409 twitter followers and sure enough, a few days later he tweeted that Miranda Lambert - winner of six consecutive Academy of Country Music Female Vocalist of the Year awards - had joined Payne that night.
If you went south looking for magical musical moments, they don't get much more magical than that. But from our experience there's magic to be found everywhere here.
Graceland
Travelling with my son was illuminating because I finally found out what it's like to travel with me. No museum exhibit label went unread - which is as it should be. He was mega-organised and determined not to miss anything if it was there. So at least he has inherited something from me besides hair for life.
At Graceland we walked through both of Elvis's planes and squeezed in the optional Hawaiian experience and Tupelo add-ons. We even visited the demonstration bedroom from the soon-to-be-built Guest House at Graceland hotel, then went back across the road to read some of the graffiti that covers the property's front wall.
That house, by the way, has aged remarkably well. Elvis obviously knew a thing or two about retro-chic decades before the rest of us.