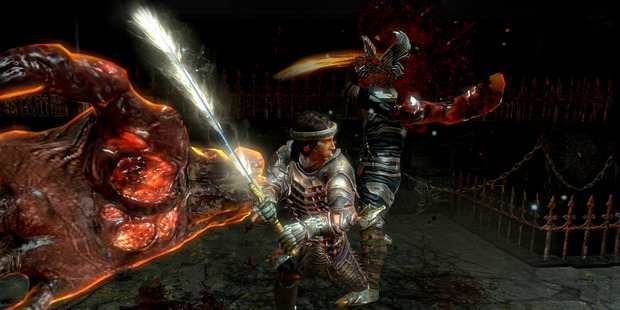 The election campaign is in full swing, and you'd think that wouldn't have much to do with video games. In years past it hasn't, after all. This year, however, Labour has released a policy about the 'Interactive Production industry'. If Labour is elected, the party intends to support funding for games by making them eligible for the existing New Zealand Screen Production Grant.
Very few people would question funding screen production and New Zealand books, but video games are a different beast. But is that because they're not an art form, because the industry is still too young to be getting official recognition and funding, or because it's not economically viable?
In Australia, video games had been receiving federal funding up until very recently. The Australian Interactive Media Fund was announced just two years ago in 2012, was enacted in 2013, and only existed for about a year when it was axed as part of the new federal budget, without any consultation with the industry.
It might seem a little strange that the Labour Party is proposing New Zealand introduces funding at the same time as Australia removes funding. The Australian Government obviously thought it was a bad idea, so why should we pursue it?
Well, for starters, gaming is a growing industry in New Zealand. The Herald reported in October 2013 that the games industry in New Zealand last year had earnings of more than $31 million, primarily from smartphone and online games being exported overseas.
It makes some sense. We have some relatively large, successful studios here now - Grinding Gear Games' action RPG Path of Exile is turning a profit, and there are several other large studios doing well, including SmallWorlds, the Auckland branch of international developer/publisher Gameloft, Wellington-based PikPok, and Christchurch-based Digital Confectioners. When I spoke to the Media Design School a little over a year ago, most graduates weren't having a problem finding employment in the industry.
Read more: Online gaming: The path to success
Funding the arts isn't all about the finances, however. Labour MP and spokesperson for Arts, Culture and Heritage Jacinda Ardern believes there are cultural benefits to funding games as well.
"The ability to tell stories through gaming is probably underestimated, especially by those who haven't really engaged with them in recent times," says Ardern. "And the potential that sits within the industry economically is indisputable - just look at how much growth there has been without Government paying any particular attention to the sector."
It seems the industry is doing pretty well on its own, give or take a few 'restructures' here and there. Studios are managing to find funding, somehow. However the New Zealand Game Developers Association's secretary and former chairman, Stephen Knightly, says the Government is currently funding film studios with grants that could be easily transferred to games, such as the Post, Digital and Visual Effects grants.
"Games studios employ the same people with the same qualifications using the same software and may even be working for a Hollywood client, but can't access the scheme," Knightly says.
"To access the Visual Effects grant you have the spend more than a million dollars. The typical Kiwi video game is a smartphone game with a budget of a few hundred thousand dollars."
Local game studios would therefore be able to make larger games on a wider range of platforms with the extra funding.
"We'd be able to match it with private venture capital funding too. It would easily make new jobs and wouldn't subsidise existing activity."
Knightly also notes that while Labour is the only party to have put a policy forward on funding game development, other parties are generally supportive because the games industry is quickly growing and bringing money into New Zealand from overseas.
There are definitely reasons to invest in studios that are proven but not yet able to fund projects privately. The Screen Production Grant has seen successes in the past with film projects - Taika Waititi's internationally acclaimed Boy was made with Government assistance, but he managed to get entirely private funding for his follow-up What We Do in the Shadows, which is now making the rounds on the international film festival circuit and opened at the number two position at the New Zealand box office. Waititi had already earned his stripes prior to receiving Government assistance - he had been nominated for an Academy Award in 2004 for his short film Two Cars, One Night.
If the grant does come into effect, the issue may be that since game development is a much newer industry, there aren't a whole lot of Kiwis out there who are proven but still struggling. No one in the New Zealand games industry has won the 'Academy Award of games', in part because such an award doesn't really exist. (Although Path of Exile was recognised by international games publication GameSpot as the website's game of the year for 2013.) This makes investing in the games industry a lot riskier - how do you know someone's going to do good work if they haven't had massive successes in the past?
Regardless of what the Government does - or doesn't do - the game industry in New Zealand continues to mature and grow. When this has begun happening with other artistic ventures, the Government has fully supported the initiatives. Those who don't know much about the industry or about video games might balk at the idea of the Government funding, and it's unlikely to sway many votes come election day, but it seems to me like an idea worth exploring further.