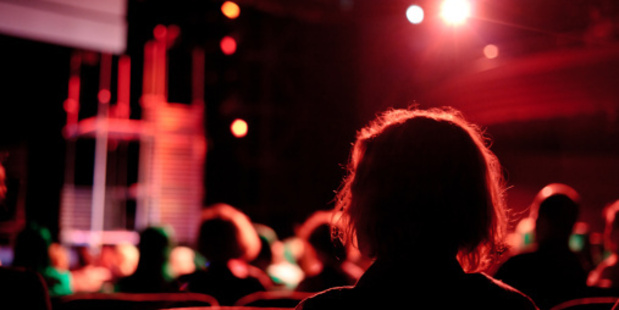 When Robin Kelly and Cherie Moore established their theatre company Last Tapes, they sat down and talked at length about the types of productions they wanted to produce.
Kelly recalls declaring that the company would never do something like The Importance of Being Earnest because, as much as he enjoyed the play and avidly read Oscar Wilde's writings, he felt it had had its day.
But never say never; Last Tapes is now working with another Auckland independent theatre company, Fractious Tash, on Earnest. They describe it as a cabaret-style play with songs, with an all-male cast and all-female live band, which blasts the cobwebs off Wilde's most famous play by setting it in a 1950s London gay bar to the music of Cher.
Wilde's favourite characters make an appearance and some of the most famous lines in the play stay, but it has got its own story and subtext. Why Cher? Because Fractious Tash founder and Earnest director Benjamin Henson has happy childhood memories of his mum doing the housework on Saturday mornings with Cher's music filling every room.
"And she's a gay icon so it seemed entirely appropriate given the nature of the play," he says.
For his part, Kelly says tunes like Turn Back Time and The Shoop Shoop Song complement Wilde's witty one-liners well. "I can't believe Cher hasn't done more musical theatre."
Henson has long wanted to stage Earnest which, he says, questions whether the 1895 play was replete with homosexual subtext.
Suggestions have been made that "Earnest" was code for homosexual and the play's central premise, of its main characters creating alter-egos to escape responsibilities, hinted at the double lives led by a number of well-known Victorian men.
His company produced Titus last year, a stripped down version of Shakespeare's bloodiest play Titus Andronicus in which the madness and brutality of violence and revenge play out in gruesome detail. At the Globe Theatre, in London, there have been reports of audience members fainting during some of the more visceral scenes.
Even Henson, never one to shy away from taking theatrical risks, admits Titus was a gruelling experience and he was ready to work on something completely different with "joy and celebration".
He has cut lines to make way for the songs and reckons Wilde would have approved of the treatment. However, Henson says it's possibly not for those who like The Importance of Being Earnest played straight.
"It's about reimagining a traditional work in a whole new way so it becomes about what we want to say now but, at the same time, remember without turning it into a museum piece."
Jordan Mooney, David Sutherland, Eli Matthewson, Oscar Wilson, Stephen Butterworth, Jordan Selwyn, Andrew Ford and Cole Jenkins make up the cast. Andrew Ford says he heard Henson talking about Earnest more than a year ago and wanted to be involved because the concept sounded fun.
"And I get to sing, although not very much, which is something I haven't had to do for a long time."
What: Earnest
Where and when: Q Loft, August 27-September 6