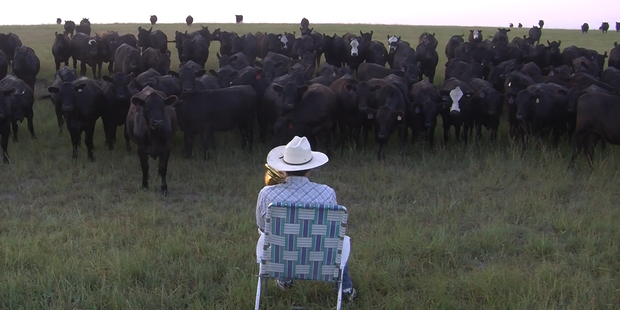 It seems like we'll be playing Lorde until the cows come home - or at least one man will.
Farmer, Derek Klingenberg, posted a video to YouTube which shows him sitting in a field covering Lorde's Royals on his trombone.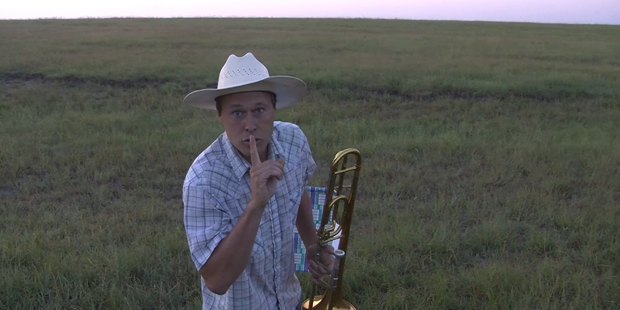 Derek Klingenberg seen before he starts playing to the cows. Photo / YouTube
For the first minute of the video Kingenberg appears to be playing to nothing but empty pastures, when suddenly a few dots can be seen on the horizon.
It doesn't take long for a herd of cattle, drawn in by the music, to surround the trombone player.
• Read more: Five great Lorde covers - and one shocker
Later in the video the cows can be heard mooing along to the tune. The video is hilariously bizarre - who knew cows were so musical?
Other videos on Kingenberg's YouTube channel include a farming parody of Ylvis' The Fox: What Does The Farmer Say? as well as Do You Want To Drive My Tractor? which pokes fun at Disney's Frozen.
Watch Derek Klingenberg serenading the cattle with his trombone playing below:

Herald App users tap here to view the video.
- nzherald.co.nz