Five shows that will keep couch potatoes glued to their screens over the coming week.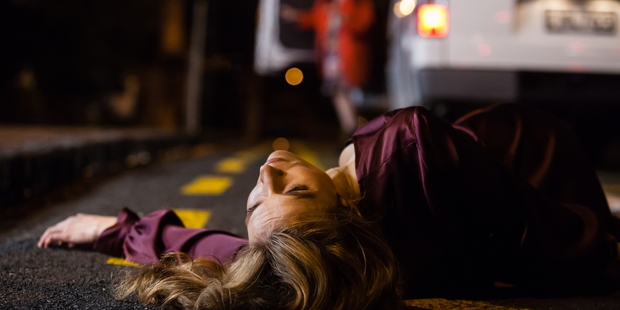 Pick of the week: Nothing Trivial
When Nothing Trivial debuted in July 2011, the first episode had the highest number of viewers of any locally made drama debut since 2000. The heartwarming misadventures, romantic entanglements, and day-to-day challenges of steely Catherine, bad-boy Brian, sweet Emma, man-eater Michelle, and heart-of-gold Mac, made for easy, relatable viewing.
We watched Emma go through several Mr Wrongs before finding that Brian might actually be a caring Mr Right underneath his rough exterior. It wasn't smooth sailing for the pair of course - indiscretions, unexpected babies, financial pressures, extended family dramas - but it seems they've finally found a good patch, and in fact tied the knot in the final minutes of the last episode of season three (with Emma looking glowingly pregnant with their second baby).
Michelle has had more than her fair share of bad luck and bad men (the truly awful psychologist from season three was particularly unforgettable), and with a little help from her friends, she's survived it all, remaining the high-powered businesswoman, and now she's reconciled with Richard she seems stronger than ever.
And Catherine and Mac, well, there's been so many complications. Kids, exes, parents, team mates, and even a little fear. But it seemed like things were finally looking roses for them too, until Mac screwed up. And then those final minutes of season three hinted there might be reconciliation - only to tear it all apart when Catherine was hit by a van.
That's where we left them, lives hanging in the balance, all ready for season four, but it wasn't to be. Sadly TVNZ didn't renew the show, and fans and creators alike were left dismayed - even outraged.
Fortunately, TVNZ eventually bowed to the pressure for resolution, and agreed to broadcast a feature-length episode, which is coming to screens this Sunday.
So what lies ahead for the bunch of friends who came together over pub quiz? Well, we won't say whether or not Catherine survives the tragic accident, and her friends and family certainly go through hell as she lies in a coma (her mother sings songs to her, and Mac even tries to learn French at her bedside to inspire her with dreams of Paris), but life must go on.
Brian is feeling the pressure of juggling kids, money, Emma and a business expansion - and that's before he tries to do right by a troubled young teen who seems to be echoing some of his own past misdemeanours.
Michelle's ex-husband Scotty returns to finalise their divorce, and stirs up conflict between Michelle and Richard, causing them to question their engagement.
And everyone has to face tough decisions. There are unlikely couplings, orange juice gets thrown, there's a lot of baby talk, the pub quiz is as competitive as ever, and the question remains: will there be feel-good, happy endings for all, or do life's crushing realities get the best of team Sex On A Stick?
Nothing Trivial
When: Sunday, 8.30pm
Where: TV One
What: The quiz team are back
Comedy pick: Californication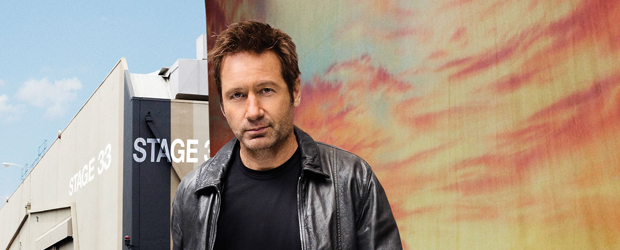 He's dreamed up dodgy scenarios with nuns, courted controversy with underage sex scenes, and sparked broadcasting complaints over threesomes screening in prime time. But all that is coming to a close when David Duchovny's much-loved, much-loathed slacker writer Hank Moody bows out in the series finale of Californication. Moody's debauchery, womanising and alcoholism, and his inability to learn from his mistakes has driven the show through seven seasons, but the biggest question hanging over the finale is, is there a happy ending? Duchovny stayed coy in an interview with GQ magazine. "To me, the show was always about, 'How does Hank get back with Karen?"' he said. "But you know, without giving away our ending, I'm happy with it, but it's not my ending. Because I didn't write it. I was always one to say, either Hank dies, which I thought was good because, for me, the chickens have to come home to roost at some point. But, you know, either he dies, or he ends up with Karen were my choices."
Californication
When: Thursday, 9.30pm
Where: Four
What: Bye bye Mr Moody
History pick: The Berry Boys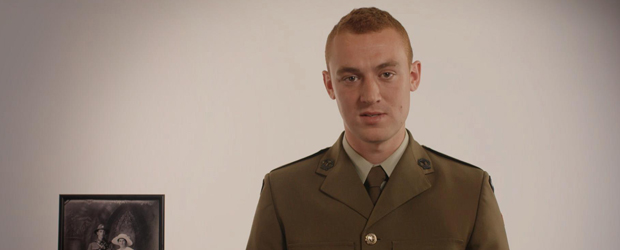 Wellington photographer William Berry took pictures of soldiers before they shipped out to the battlefields of Worl War I. Almost a hundred years later a box of Berry's glass-plate negatives was found in an attic in Cuba St. With the help of Te Papa and a public appeal, many of the soliders in the negatives have been identified. Now their stories - as told by their descendants - are the subject of this latest documentary screening as the centennial of The Great War approaches. As well as the accounts of the relatives telling of their ancestors' service, and graphic-novel style animatic illustrations recreating events visually, the programme features a soundtrack by Black Seeds and Fly My Pretties frontman Barnaby Weir with contributions from Benny Tipene, Rei, Louis Baker and Estere to help give the soldiers' tales a contemporary resonance.
The Berry Boys
When: 10.30pm Sunday
Where: One
What: A unique focus on WWI
Arts pick: Robert De Niro Sr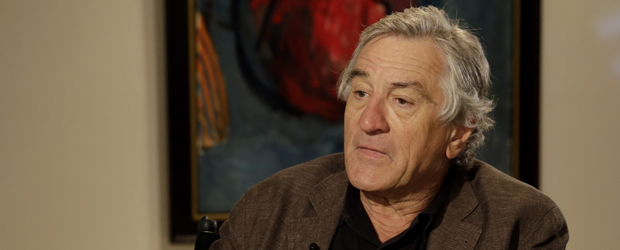 Sky Arts is revamping its look and its programming and this HBO Remembering the Artist doco in which the actor looks back at the life and career of his painter and sculptor father is one of the channel's first new substantial offerings in a schedule that is soon to feature everything from period drama to a Scandinavian crime series. De Niro snr, who was gay, was part of the New York School whose abstract expressionist work in the 1940s and 1950s was marginalised by new movements of the late 1950s and 1960s such as Pop Art, and whose disenchantment took him to Paris. De Niro snr had separated from his wife, Virginia Admiral, shortly after his son was born in 1943. The actor has said he felt it was his responsibility to pay tribute to this father, whose New York studio he still maintains. In the documentary he reads from his father's journals and notes to examine the effect a stalled career had on his father - his struggles with poverty and depression, and his battles to be there for his son.
Robert De Niro Sr
When: 8.30pm, Tuesday
Where: Sky Arts
What: The actor remembers his father
Nostalgia pick: The 90s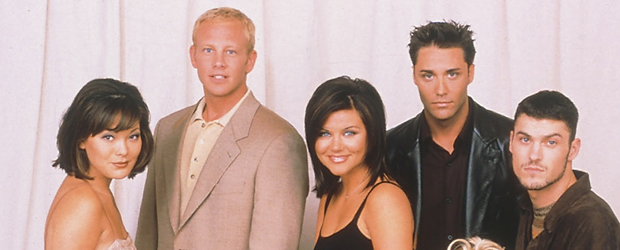 Remember flannel shirts? Beverly Hills 90210? Grunge? The X-Files? O.J. Simpson? MTV? Vanilla Ice? Friends? Yep, every 30-something's favourite decade is being celebrated with a Rob Lowe-narrated four-part series of National Geographic documentaries that start next Wednesday. Alongside interviews with everyone from Ice Cube to Matthew Perry, Shannen Doherty and Roseanne Barr, part one of The 90s celebrates the decade's most iconic moments, like Nelson Mandela's release, the rise of Bill Clinton and the birth of reality TV. Part two, Friends and Enemies, embraces some of the great rivalries and scandals, the death of rapper Tupac and the O.J. Simpson murder trial. Politically Incorrect is the title of part three, which examines the birth of the internet and the growing fear of an electronic meltdown as Y2K loomed. And the finale, Tragedies, looks at some of the decade's greatest losses, including the deaths of Princess Di and Gianni Versace. Yes, the 90s had everything - including Pearl Jam. Be warned: you may need tissues.
The 90s
Where: National Geographic Channel
When: 7.30pm August 6, 7, 8 & 9
What: Oh, the memories
- TimeOut