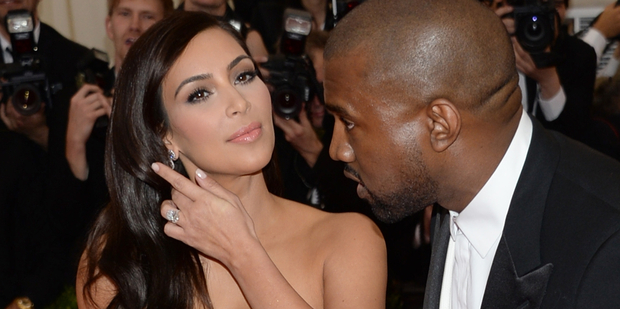 Kim Kardashian's baby daughter became the victim of a racial attack while onboard a plane last month.
The reality TV star's 12-month-old daughter North, whom she has with husband Kanye West, was allegedly screamed at by a woman while travelling in first class.
Speaking to her sister Khloé in a preview of Sunday's episode of Keeping Up with the Kardashians, Kim recalled the horrifying incident.
"I fell asleep, I woke up to this woman screaming, 'Kanye West's baby!' The woman is screaming at my child, I jump up," before Khloé adds, "I would've punched her in her face."
Kim, 33, replies: "No, we were on a plane - I wanted to."
The brunette beauty's mother Kris Jenner then tells Khloé, 30, more details about the verbal attack later on in the episode.
She revealed: "This lady stood up in the cabin in first class and yelled at the top of her lungs, 'She's with a black guy, and that baby is black! And you need to shut that black baby up!' "
Meanwhile, Kim, who is of Armenian descent, took to her blog last month to express her thoughts on racism after "personally" experiencing acts of discrimination.
She wrote in the heartfelt post: "To be honest, before I had North, I never really gave racism or discrimination a lot of thought. It is obviously a topic that Kanye is passionate about, but I guess it was easier for me to believe that it was someone else's battle.
"But recently, I've read and personally experienced some incidents that have sickened me and made me take notice. I realise that racism and discrimination are still alive, and just as hateful and deadly as they ever have been."
- Bang! Showbiz