The TV shows that will keep couch potatoes glued to their screens over the coming week.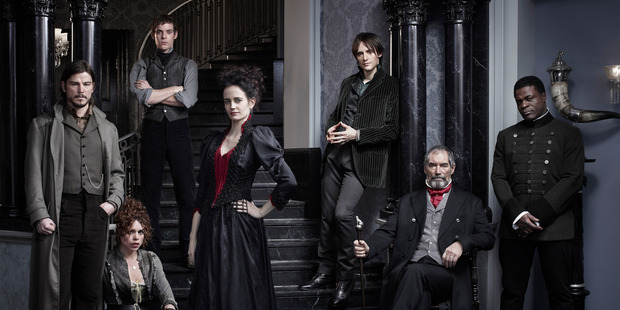 Pick of the week: Penny Dreadful and True Blood
It's time to lock the doors, check under your bed and turn on the night light, because two horror stories - one new, another returning - are getting ready to scare up some nightmares.
First up is hyped new show Penny Dreadful, an American-made, London-based "psychosexual thriller" from Showtime that comes with an A-list cast including Eva Green, Timothy Dalton, Rory Kinnear, Josh Hartnett and Billie Piper.
In it, a team of demon hunters led by explorer Sir Malcolm Murray (Dalton) and the seductive spiritualist Vanessa (Green), assemble in Victorian-era London to go into battle against a growing army of otherworldly beings.
Judging by the first episode, Penny Dreadful isn't just about the scares, providing plenty of dramatic and complex gothic thrills along with its chilling scares and bloodthirsty kicks.
Critics say Penny Dreadful will appeal to fans who found American Horror Story too soft.
"Penny Dreadful is a handsomely produced hybrid, mixing supernatural horror, detective fiction, and the production values of an Oscar-baiting historical drama," wrote Vulture.com.
"Every frame is intelligently composed, lit, and decorated, every camera move is purposeful and sometimes startling."
It was a view shared by the New York Times: "Staking out a distinctive place within the genre isn't easy. Penny Dreadful tries to do so with a combination of literary allusion, fine acting, patience and fearlessness, which, at least for the first two episodes, clicks deliciously."
Speaking of gore, Anna Paquin is back to battle the vampires, werewolves and the rest of the supernatural beings that populate Bon Temps, Louisiana, in the final season of True Blood.
It's a shortened season with just 10 episodes for producers to wrap up Sookie Stackhouse's story.
Producers are promising plenty of high-profile deaths, as well as at least one "happily ever after" relationship.
"We'll do our very best to bring Sookie's story to a close with heart, imagination and, of course, fun, said producer Brian Bucknor.
It's also going to include plenty of nudity - something which has remained a constant throughout True Blood's run. "I get naked as much as I've ever gotten naked in this season," Sam Trammell, who plays Sam Merlotte, recently told Variety.
It's fair to say that True Blood's last couple of seasons lost the show some fans with increasingly soapy and over-the-top plot twists.
But a shortened final season has given the show's creators a chance to go out with a bang, and a recent trailer showed plenty of fangs being bared, blood being spilled and bodies hitting the floor.
"They're coming for every goddamn human in this town," declares Sookie at one point, over the Brothers Bright's song Blood on My Name.
That song includes lyrics that fit the show's final season perfectly: "It won't be long, until I'm dead and gone."
Penny Dreadful
When: Thursdays, 8.30pm
Where: Soho
What: A gothic treat
Doco pick: War News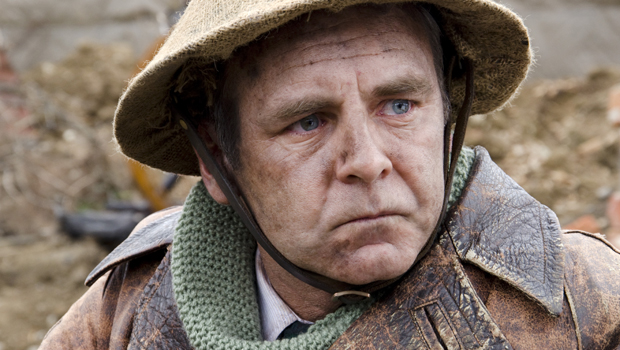 Here's an intriguing experiment in capturing viewers' attention as the centennial of World War I approaches. This series hopes to show how we might have seen WWI, had 1914 to 1918 had the benefit of television, video cameras, satellites and correspondents in the field to bring the fighting on the front home to an hour-long current affairs show.
It does require some suspension of disbelief and some historical leeway - in the first episode about the Gallipoli evacuation, there's a live cross to Prime Minister William Massey on the steps of Parliament Buildings, which, in reality, hadn't then been finished.
But the series certainly has big story ambitions. As well as the heroism and the tragedies, the six-episode series will look at some of the darker chapters in Anzac history, like the court-martial of NZ soldiers on the Western Front, the reasons why Maori weren't conscripted, and the shame of the Surafend Massacre where Arab villagers were slaughtered by Kiwi troops after the murder of one of their own, a month after the war had ended.
War News
When: Sunday, 6.30pm
Where: Prime
What: Live from the front
Soap pick: Shortland Street
It was filmed last month but it's finally time for Ed Sheeran fans to see what the British pop star got up to when he visited the set of Shortland Street. During a quickfire visit at the beginning of May that included an iHeartRadio concert in Auckland, Sheeran found time to guest star in a couple of scenes in tonight's episode.
TimeOut understands the 23-year-old singer played himself, and his role included a music jam session in a bid to cheer up several of the teens on the show known as "The Brat Pack" - including KJ Apa (Kane), Lucy Elliott (Dayna) and Sophie McIntosh (Honour).
During her set visit with Sheeran, TimeOut journalist Lydia Jenkin said Sheeran learnt his lines quickly, nailed his scenes and was a natural on set. The show's stars were obviously star-struck too as they asked the British pop star to pose for selfies and sign autographs.
Apparently, he even had a go at nailing some Kiwi lingo. And after providing Peter Jackson with the closing credit song for the last Hobbit movie, it seems his close affinity with New Zealand is complete. Is there anything he can't do?
Shortland Street
When: Monday, 7pm
Where: TV2
What: Pop meets soap
Comedy pick: Bad Teacher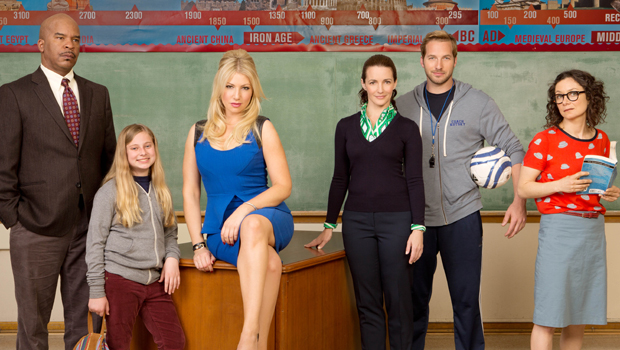 First things first: yes, this is a TV remake of the 2011 film starring Justin Timberlake, Cameron Diaz and Jason Segel. No, those A-list stars aren't involved in this small screen adaptation. But there are still some big names involved who should make sitcom fans should sit up and take note - most notably Kristin Davis (Charlotte on Sex and the City) and Sara Gilbert (Darlene in Roseanne).
Ari Graynor is in the title role as Meredith Davis, a jilted divorcee who didn't get a cent from her ex-husband so concocts a crafty plan to create a fake CV and pose as a high school teacher in a bid to win over a rich single dad and return to her life of luxury. Trailers show there's plenty of slapstick and crude jokes involved - but the best bits seem to be when Davis is interacting with her smart students and with the school's principal, Carl Gaines (David Alan Grier).
Reviews have been mixed, with critics calling it an "occasionally funny" show that will appeal to fans of Two and a Half Men. And unfortunately the show only lasted five episodes after being axed by CBS.
Bad Teacher
When: Monday, 8pm
Where: Four
What: Short-lived sitcom
Reality pick: Outback Truckers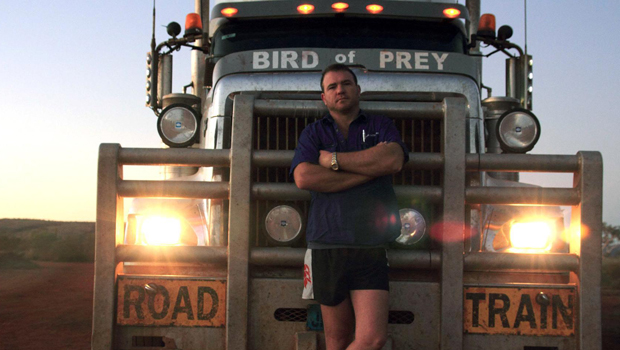 Ever wondered what kind of people decide to dedicate their lives to driving gigantic trucks across Australia? Now's your chance to find out with Outback Truckers, TV One's new reality show which jumps in the cab with some of the men and women who get behind the wheels of monster road trucks and drive across Australia every day for a living.
The one-hour, six-part show promises to showcase the tension that exists between truckies and everyday drivers - to many the truckies are a bunch of law breaking, foul-mouthed, reckless trouble-makers.
But the truckies' biggest menace are bad drivers doing dodgy things on the road ahead of them. And since everything Australians need to survive comes by road and is carried by truckies, their job is a necessity.
Bad drivers are just some of the obstacles they face. Trailers show trucks being driven past forest fires, through dusty desert roads and horrendous storms. Honest and real, the show's been a hit in Australia, where it's now on to its second season.
Outback Truckers
When: Saturday, 7.30pm
Where: TV One
What: Honest ockers do their thing
- TimeOut