Go see What We Do in the Shadows, says Dominic Corry. Then check out five more mockumentaries you might have missed.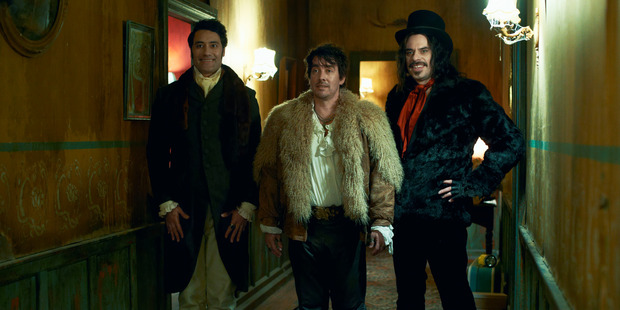 Kiwi mockumentary What We Do In The Shadows is released next week, and it's freaking awesome.
The pleasures of such films can be very delicate - getting the audience onboard with the tone is tricky at the best of times. But Taika Waititi; Jemaine Clement and their collaborators make the subjects so gosh darn likeable, it would be impossible to get on the wrong side of this movie. Plus it's full-on hilarious.
Watch - Trailer: What We Do in the Shadows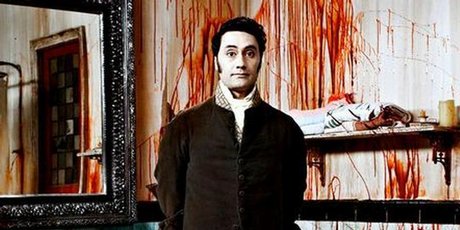 It's also a hearty reminder that the world of the cinematic mockumentary goes deeper that you might imagine.
Discussions of the form in a cinematic context (ie, not The Office) tend to begin and end with Christopher Guest, who starred in the seminal mockumentary (if you will) This Is Spinal Tap, then went on to make such classics of the style as Waiting For Guffman, Best In Show and A Mighty Wind. Although seriously, what the heck was going on with For Your Consideration? That was painful.
Anyway, my point is that he's not the only game in town, and so to celebrate the release of What We Do In The Shadows, I am gonna cite five other mockumentaries worth checking out if you haven't already.
1. Zelig
This 1983 Woody Allen film is about Leonard Zelig (Allen), a man prone to blending in with his surroundings who encounters various famous figures throughout the 1920s and '30s. The film presents itself as a documentary, with commentary from both real and fictional experts and writers; and archive footage and photos showing Zelig in various guises interacting with famous figures. The film was cited in a lot of Forrest Gump reviews for the way it similarly wove its central character throughout history, but Zelig is a much stranger (and funnier) movie. It's impossible to imagine anything remotely like it being released by a major studio today.
2. Computer Chess
I guess it's kind of a spoiler labelling this 2013 film a "mockumentary" as I was over halfway through before I realised it wasn't all real, but I covered the film in this space during last year's film festival, so I've already spoiled it. Plus you're probably not nearly as gullible as I. Computer Chess presents unnervingly convincing "period" video footage of a convention held in a drab hotel during the '80s. The participants are all there to compare notes in their computer chess programming efforts, and things eventually get weird. Although it's a film that you have to be "onboard" with to really enjoy, getting onboard is easy when the dingy, cruddy tone it omits is this convincing.
3. Forgotten Silver
Okay so many of you have probably seen this Peter Jackson/Costa Botes con job from 1995, but it tends to get cast aside in discussions of Jackson's early work, so I thought it deserved highlighting. Plus it deserves greater recognition for being one of the greatest tricks in cinema history, roping in people like Leonard Maltin and Harvey Weinstein to convince the New Zealand public (and unassuming future viewers, presumably) that there was a pioneering Kiwi filmmaker named Colin McKenzie who made the world's first sound movie in New Zealand more than 100 years ago. And get this, apparently it's all true!
4. Kenny
This Aussie winner from 2006 follows the ups and downs of the titular portaloo technician. Taking more than a little inspiration from the tone of The Castle, Kenny was the brainchild of brothers Clayton and Shane Jacobson - they wrote the film together, the former directed and the latter starred as Kenny, staying in character for all press appearances promoting the movie. Its testament to the film's sweet core that I was able to get past some of the grosser jokes and embrace it. The film really should've been the final word in toilet humour, but poop jokes somehow still have a prominent role to play in cinema. Kenny was enough of a success in Australia to generate a travel show featuring the character.

5. Trollhunter
Perhaps more found-footage than traditional mockumentary, this stellar Norwegian film nevertheless deserves a much wider audience than it currently appears to have. Plus it is pretty funny at times. Now seeming like a low-fi antecedent to films like Pacific Rim and Godzilla, Trollhunter does some insane stuff with large scale monsters. The production value here is much greater than the film initially suggests, so stick with it if you struggle at the beginning. I was convinced it would break out more, but maybe the subtitles put some people off. This isn't a film about dialogue, it's about giant-ass trolls, and it's fantastic.
* What mockumentaries do you think deserve more attention? Comment below!