It's about making art, not combat, Jolie Holland tells Paula Yeoman.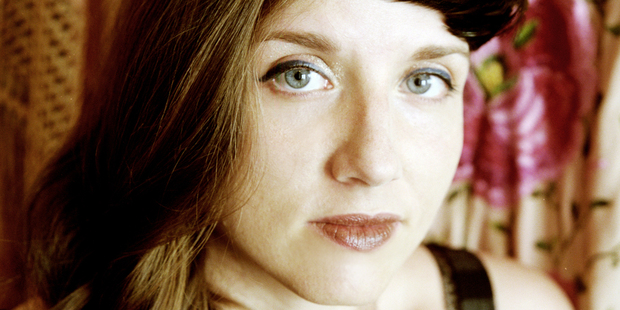 It's been a while since Jolie Holland was in New Zealand. She spent time here on a writers' retreat in Wairarapa before her 2008 album The Living and the Dead, then returned for a gig in Auckland once the album was out.
It was a magical night, but one that Holland may still be paying for. "I think I still owe my booker a couple of thousand dollars from the last time I went to Australasia," she says.
But the Texas-born singer-songwriter hasn't given up hope of returning one day. Perhaps with her latest album, Wine Dark Sea? "You know, if we get enough good press, maybe we will be able to," she says.
Holland continues to push the envelope on her fifth album, brazenly blending folk, blues, jazz, soul and rock, and delivering it with that distinctive drunken drawl that sounds like no other.
This time around it's a much bigger sound from a much bigger band, which Holland says led to a major breakthrough that enabled her to make the record she always wanted to make.
"I realised I'd been trying to do something like this for a long time. This was how I intended a lot of the material to sound, but I just couldn't get the musicians to do what I wanted them to do. Even Indigo Street -- she's a very prominent guitarist on the record and we'd been playing together for a long time -- didn't understand what I wanted her to do -- until I got a giant band.
"There are two drummers on every single song, and that kind of put everyone on edge, to stand and deliver what I needed."
Holland spent a good deal of time trawling New York's experimental scene for the perfect band, adding to the mix a raft of esteemed musicians, including Doug Wieselman, who has worked with Lou Reed, and Antony and the Johnsons.
"He's kind of a magic player. He's just a super beautiful musician," Holland says.
The end result is a self-produced rough and raw, sometimes uncomfortably discordant, other times groggy, even eerily quiet, mash of music that only a gutsy artist such as Holland could pull off.
It's unconventional to say the least, but Holland insists it's never been about sticking a finger up at the mainstream. It's just about doing what feels right.
"The thing is I'm not really saying 'f*** you all'. What I'm doing is making art. I'm really not trying to be combative, I just want to make music, that's really all."
Jolie Holland's album Wine Dark Sea is out now.