He's the Sudanese-born, Australian-based rapper, whose unlikely hit Take You To Da Movies has racked up more than nine million views on Youtube. Bangs is in New Zealand for just a few days and he's documenting the whole thing, one selfie at a time.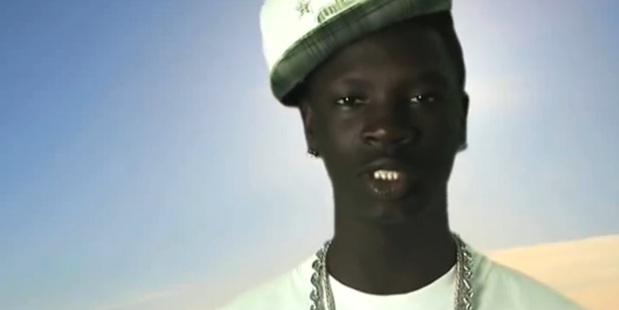 It started with a dream and a plane ticket. Internet hip-hop sensation Bangs was on his way to New Zealand...

In an instant, he was on board and ready to leave Australia for the bright lights of Auckland. Although, we noticed he's looking kind of lonely here. Could it be that our boy Bangs is on a private jet?

He got here safe and sound, keen to show off his hotel to his 4000 Instagram and 5000 Twitter followers...

All that travelling made Bangs a bit sleepy...

But before he took a nap, he shared a dizzying welcome message from Auckland, to you...

And even though he wanted to check out the local attractions...

Bangs made sure he was near a telly to watch his first New Zealand appearance. Not everyone gets a live shout out from Paul Henry...

Day two and he had a bit of a sleep in - but was ready for action with that hat...

Then it was up for an afternoon of sightseeing...

...and a little bit more sightseeing...

before heading to The Edge radio station for a chat (and some photos, of course)...

The day finished as strangely as it began - with a rather odd comparison between himself and LA Clippers owner, Donald Sterling...

Good morning. It's show day and Bangs was up bright and early for a radio spot at George FM...

And here's a sneaky look at what fans can expect at tonight's (sold out) performance. I bet there are a lot of girls that would like to go "4 A Dinner" with you Bangs...

Bangs is probably off somewhere getting in the right head space for his show. Let's hope this is a song he wrote about someone else's troubles. We love you Bangs.

- nzherald.co.nz