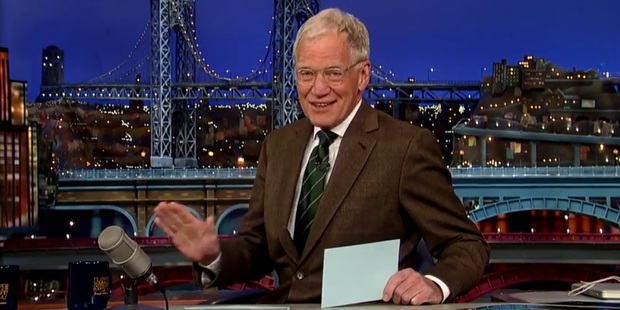 CBS late night host David Letterman announced that he's retiring in 2015.
The 66-year-old announced the news to his audience during a taping for a show due to screen later today in the US.
CBS is yet to release an official statement, but the show's bassist, Mike Mills, relayed the news on Twitter.
Dave just announced his retirement #2015 #muchlovedave

— Mike Mills (@m_millsey) April 3, 2014
The Late Show with David Letterman has been on CBS since 1992. Before that, Letterman hosted the Late Show on NBC, which began in 1982.
The Late Show with David Letterman screens in New Zealand on Prime.
- nzherald.co.nz