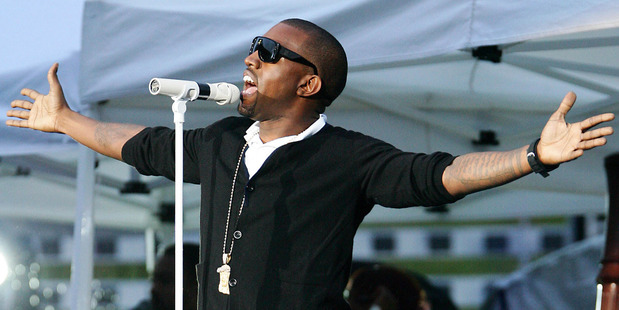 Kanye West has postponed his Australian tour because of his upcoming album's "unexpected timing requirements''.
Earlier this year the US rapper announced plans to kick off the Australian leg of his Yeezus tour in Perth on May 2 before heading to Adelaide, Melbourne, Brisbane and Sydney.
But his tour promoter Live Nation announced in a statement that the Australian dates would be put back to September.
"Due to unexpected timing requirements to finish his highly anticipated new studio album... Kanye West regretfully announces the postponement of his upcoming tour dates in Australia,'' it said.
The album is scheduled for release this year.
The announcement comes amid speculation that the star, who is engaged to Kim Kardashian, could be honeymooning when he returns to Australia.
There is still no word on any New Zealand tour dates. When the Australian dates were first announced, Live Nation added the query to an official Q+A section on their website, saying local dates haven't "been ruled out, but at present we have nothing to announce".
West last played in New Zealand in 2008, and pulled out of the Big Day Out in 2012.
- AAP