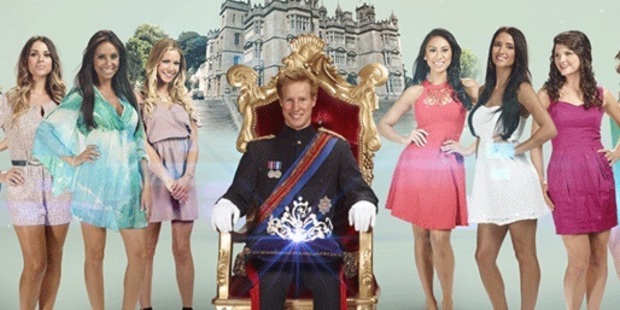 Every little girl dreams of being a princess, and 12 blissfully ignorant women will get the chance to 'fulfill' that dream on a new reality show set to premiere later this spring.
I Wanna Marry "Harry" will follow a dozen American single ladies as they fight for the chance to marry Prince Harry while living with the younger brother of Prince William at Englefield House in Berkshire.
But little do the women know that "Prince Harry" is just average English 'bloke' Matthew Hicks, made over to look like the redheaded royal.
Hicks will keep up the prince charade for the entire show, and only break the news about his real identity at the very end.
"Will he be able to convince them he's regal, and if he does, will they fall for the crown or fall in love with the real him?" the show's tagline reads.
The show is being produced by Ryan Seacrest and ZigZag Productions and was put into development last August under the secret title Dream Date.
I wanna Marry "Harry" will debut on May 27 in the US.
The show is in the same vein as Joe Millionaire, another dating reality show that aired in 2003.
On that show, the women were convinced that they were competing to marry Evan Marriott, the heir to a million-dollar fortune. At the end of the series, the last two women were informed that Marriott was not a rich man, but just a working-class construction worker. The woman who decided to stay with Marriott once his secret was spilled was rewarded with a surprise $1million dollars, and though the pair didn't last they did split the prize money.
Joe Millionaire was thought up by Fox producer Mike Darnell, who also ordered Harry before leaving the network in May. The show will now be run by British-born Simon Andreae.
- Daily Mail