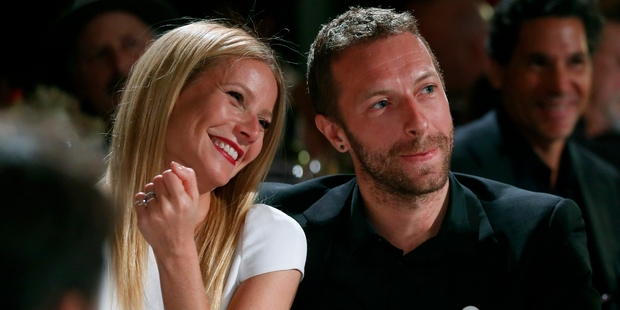 When Gwyneth Paltrow and Chris Martin announced they were "consciously uncoupling" after 10 years of marriage, many wondered what exactly that entailed.
The answer, it seems, is for the uncoupled husband and wife to take an island holiday together.
The Hollywood actress and the Coldplay singer made the break-up announcement from an island in the Bahamas, according to US sources. They are believed to have flown there by private jet last week with their daughter Apple, 9, and son Moses, 7.
The holiday appeared to support the couple's claim they are "in many ways closer than we have ever been" despite agreeing to separate. It also allowed them to shield their children from inevitable media interest.
It was reported by US websites that the famously private couple travelled to Eleuthera, an island favoured by celebrities such as George Clooney and Lenny Kravitz who wish to escape the limelight.
It is connected via a bridge to the tiny isle of Windermere, where Prince Charles and Diana, Princess of Wales, went to escape the paparazzi in 1982 when she was pregnant with Prince William. Their ploy failed and tabloids published a picture of the pregnant Princess in a bikini.
The Queen denounced it as "the blackest day in the history of British journalism".
Paltrow and Martin's decision to announce their split while on holiday has a Hollywood precedent: Brad Pitt and Jennifer Aniston were photographed kissing and strolling hand-in-hand along a beach in Anguilla the day before announcing the end of their five-year marriage in 2005.
The concept of "conscious uncoupling", as detailed on Paltrow's lifestyle website Goop, holds that there is no need for "the traditional, contentious divorce". The couple have been in the process of breaking up for "well over a year", their joint statement said. Paltrow's spokesman has countered rumours linking her to Kevin Yorn, an entertainment lawyer, and Jeffrey Soffer, the billionaire husband of model Elle Macpherson. Paltrow was also photographed kissing an ex-boyfriend, Donovan Leitch, last year, but her publicist insisted they were just friends.
Two weeks ago, Coldplay released a new track, Magic, online. The lyrics hint that Martin was not the instigator of the break-up. He sings of his heart being "broken in two" and repeats: "I don't want anybody else but you."