Five shows that will keep couch potatoes glued to their screens over the coming week.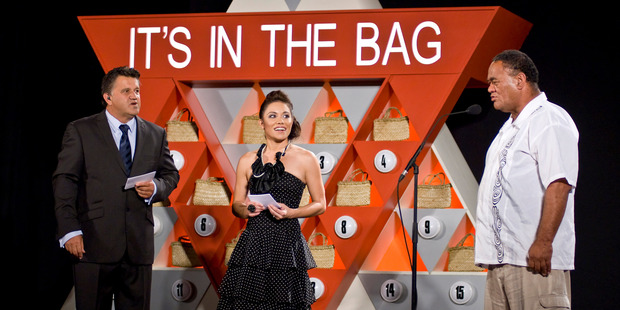 Pick of the Week: Through the Lens
When your first guests to speak at a birthday party are Titewhai Harawira and Tame Iti, you know it is going to be the sort of celebration that risks more flame than candles or cake.
The veteran activists get the first say among the many talking heads in Through the Lens, an intriguing if slightly,er, whitewashed hour-long documentary celebrating Maori TV's first decade on air.
True, along the way the retrospective offers some laughs.
Mostly they come care of anecdotes or footage from the channel's entertainment and sports departments. Though former programming director Larry Parr has a good line about the reaction to the channel's first day of Anzac Day coverage: "I had people ring me and abuse me that day because they were still in their pyjamas at 2 o'clock."
Canny moves like taking on the job of Anzac coverage (and getting former TVNZ "mother of the nation" Judy Bailey to co-present it) has helped the channel's claim to be the nation's true public broadcaster.
It's a pitch that's heard often in a doco that is very much the authorised version of the channel's 10-year history. There's nothing here about the channel's nightmare beginnings when its Canadian chief executive John Davy was jailed for lying about his qualifications. And there's only the briefest mention of the failure of 1990s forbear Aotearoa Television and what that meant.
So, much of Through The Lens is the channel's various broadcasters past and present saying it loud and proud: Here's what we've done and here's why it needed to be in the first place.
That roll call predictably includes channel mainstays like Julian Wilcox, Carol Hirschfeld, Bailey Mackey, Wena Harawira among others.
Plenty of those folks doing the talking, like veteran broadcaster Derek Fox, are more than happy to quote the naysayers of the past.
It's maybe a pity that those naysayers - Gerry Brownlee among them - aren't given a chance to say what they think, if anything, about Maori TV today. Maybe they've changed their mind. As this doco shows, there's been plenty of reasons why they should have, given the extent of the unique programming mix revisited here.
That has ranged from its coverage of major events like Anzac Day, Waitangi Day, the 2004 hikoi and the 2006 tangi of the Maori Dame Te Atairangikaahu, to its entertaining forays into the heartland with its own revival of It's In the Bag or Marae DIY.
There's been everything from sports panel shows to inventive youth programming to productions designed purely to capture te reo in the places it is still the dominant tongue.
And delivering all that, as Through the Lens shows, has been a serious business. Which means at least one major question about Maori TV's pioneering days unfortunately remains unanswered: Just who was the genius whose idea was it to the dub the ancient taking horse show Mr Ed into te reo? Hopefully he or she will get the recognition they deserve when the 20th anniversary sequel rolls around.
Through The Lens
When: Friday, 8.30pm
Where: Maori TV
What: Celebrating its first decade
Drama pick: Mr Selfridge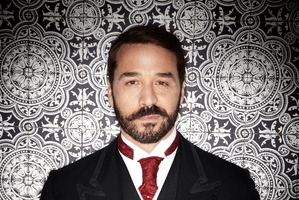 In the first season, flamboyant American entrepreneur Harry Selfridge managed to keep his new department store venture above water, despite the many scandals going on behind closed doors, with both customers and employees. The second season at this Oxford St store opens in 1914, as the now world-famous Selfridges celebrates its fifth anniversary. Harry (Jeremy Piven) is of course very proud of the store's success, and wants to celebrate in ostentatious style, but with rumours rife of war in Europe, he has to turn his mind to the possibility of difficult times ahead. The store also has a role to play in the war effort, helping to keep morale high on the home front. On a personal level, things have become increasingly strained with his wife Rose after she left with their children at the end of the first season, but she returns and proves to be of great help.
Mr Selfridge
When: Thursday, 8.30pm
Where: TV One
What: Luxury shopping vs wartime struggles
Local pick: Best Bits
Seven Sharp co-presenter and comedian Jesse Mulligan is taking over from Te Radar to host the new season of Best Bits, and there will be a few changes to the show format this time around as well. No stranger to being critiqued for his role on Seven Sharp, Mulligan is looking forward to dishing out some some jibes for half an hour each week as he takes a look back at the best and worst things on our screens.
Scouring through the tapes with him each week will be panellists Vaughan Smith (former The Edge Drive show presenter) and Billy T Award winner Rhys Mathewson (7 Days) to take the mickey out of our personalities, our latest pre-occupations and pop culture in general. Also dropping by will be special guests Matt Heath (Radio Hauraki Breakfast), Guy Montgomery (U Live), comedienne Heidi O'Loughlin, and Billy T Award winner Nick Gibb.
Best Bits
When: Thursday, 9.35pm
Where: TV One
What: Mulligan's turn to trawl our screens
Mystery pick: Above Suspicion: Silent Scream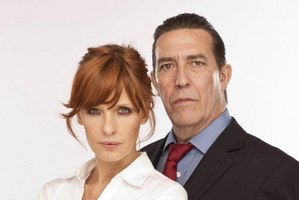 There are three episodes in the fourth season of this British mini-series, based around Lynda La Plante's best-selling books. Detective Inspector Anna Travis (played by rising star Kelly Reilly) is back, along with a team headed by the ever-demanding Detective Chief Superintendent James Langton (Ciaran Hinds, who will also be back on screens in Game of Thrones next week). The new case revolves around young British film star Amanda Delaney (Joanna Vanderham from The Paradise), who seemingly has the world at her feet. Young and talented, the tabloids can't get enough of her. But then she's brutally killed in her own home one night, and the press have a different story to write. Uncovering the truth behind Amanda's glamorous public image, DI Travis is surprised to find all is not as it seemed - but who would want to kill Amanda remains a puzzle.
Above Suspicion: Silent Scream
When: Saturday, 8.30pm
Where: TV One
What: Death of a film star
Lifestyle pick: Top Gear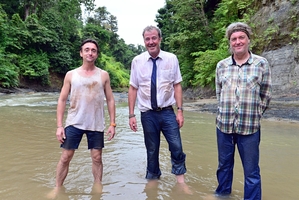 What happens when you send three grown British men to the depths of southeast Asia to build a bridge? Well, in this two-part Top Gear special, we can all find out. The River Kwai in Thailand has a a certain global resonance, as does building a bridge over it, thanks so fictional 1957 film The Bridge on the River Kwai, and that's exactly what Jeremy Clarkson, Richard Hammond and James May are setting out to do. In order to do so, they must first drive across a country that has been largely closed to Westerners for more than 40 years: Burma. And they must make this trip in three lorries, suitable for carrying supplies for bridge building, each bought sight unseen on the internet. What follows is an epic journey of beautiful scenery, regular adversity, on-going malfunction and the constant bickering of three badly dressed buffoons.
Top Gear
When: Sunday,7.30pm
Where: Prime
What: Three men build a bridge
- TimeOut