Bold swansong for Shane Bosher, Silo's artistic director.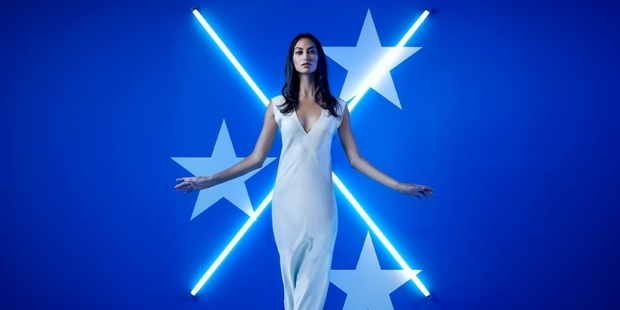 Tony Kushner's vast portrait of Reagan's America revealed through the prism of Aids is filled with dazzling spectacle, razor-sharp humour and moments of intimate human tenderness.
The play drives home the unspeakable horror of young men cut down in their prime by an inexplicable disease, but Kushner's script is so expansive it gives a thoroughly contemporary twist to the most ancient truth of theatre - that in confronting extreme tragedy we find the most compelling vision of our humanity.
It also provides an appropriately bold canvas for Shane Bosher's swansong as artistic director of Silo Theatre.
His direction brings imaginative flair to the play's intoxicating mix of hallucination and reality while Rachael Walker's minimalist set allows for great clarity in the simultaneous staging of action taking place in different locations.
The richly poetic evocation of the spiritual dimension gains power through juxtaposition with the grim realities of Aids, though at times the more naturalistic scenes are undermined by some awkward cross-gender casting that disrupts the audience's emotional engagement with the drama.
There are superb performances from a large cast with Gareth Reeves' finely balanced mixture of gallows humour and intense anguish building a haunting image of a man facing his own mortality.
Dan Musgrove engagingly articulates the elaborate verbosity of a Jewish intellectual and his interaction with Jarod Rawiri animates a brilliantly witty dialectic in which sophisticated liberal ambivalence comes up against the world-weary cynicism of a black drag queen.
Stephen Lovatt's turn as the McCarthyite lawyer Roy Cohen finds the perfect blend of toughness and vulnerability while Chelsie Preston Crayford and Matt Minto express the weirdness of Mormon marriage that swings between yearnings for transgression and conformity.
The final spectacle is a triumph of design and staging that holds out the tantalising prospect of experiencing Part Two: Perestroika which can be taken separately or as a marathon double feature.
Theatre
What: Angels in America, Part One: Millennium Approaches
Where: Q Theatre until April 13