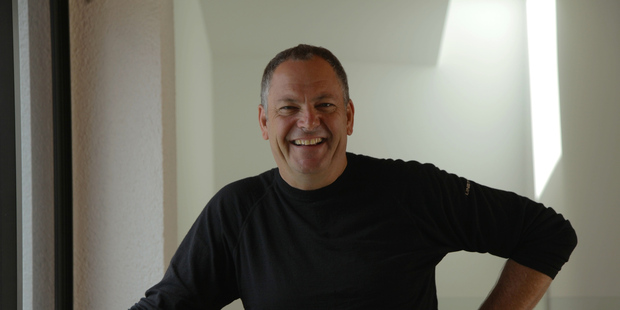 Pick of the Week: The Art of the Architect
They are fascinating people; the type who can spin a yarn, order a decent bottle of wine and make spaces people want to live in. At least, that's Peter Elliott's opinion of architects these days.
"They can turn what can be a raw and unpleasant site into something quite special. They are bloody clever," he says.
Swapping previous roles as an actor and occasional historical narrator, Elliott is now fronting The Art of the Architect, a new series documenting eight building projects as they transform from an idea to a reality. Each episode, it's a new professional, a new house and a new challenge in the spotlight, from a lakeside family home to a simple Kiwi barn, and Elliott is there for every budget blow-out and weather disaster.
Filmed over more than three years, he says the team behind the show was never quite sure what the end product was going to be.
"There have been long periods of not much happening, and then periods of flurry. An awful lot of real life going on during the whole period.
"For a long time we were just wandering around out there doing our own thing - when there is nothing to show, there is no feedback. You end up, for a long time, thinking 'yes, we've got something in the can, we're just not sure what it is', which is quite frightening for anybody. It's a bit like the building process."
What they ended up with was a unique look at the people behind some of New Zealand's more interesting buildings. Opening with a central Auckland build, a transformation Elliott describes as "a scungy, unpleasant rat hole of a house above a railway line becoming something quite genius", merely sets the tone for the following seven weeks - and the pressure that architects can feel.
"Every single one of these builds is a major lifetime dream - it's either a massive milestone in their lives or it's something they have wanted forever and they have worked hard to get there. So there is a responsibility for the architect to deliver that special dream," Elliott says.
And the show doesn't shy away from the rocky moments - a task the host grew to anticipate as the filming went on.
"I'm a cuckoo - I sit there and ask them questions they probably don't want to answer. Questions about money and their relationships, what's going on, how the build is going, what it means to them. I'm not necessarily an easy companion to have around, especially when there is a camera poking in your face and your accountant has just come in and told you you are way over budget and you have to pull the plug on this thing."
Here's hoping homeowners can add resourceful to that list of architects' attributes.
The Art of the Architect
When: 7.30pm, Thursday
Where: TV One
What: Building a dream
Magic pick: David Blaine: Real or Magic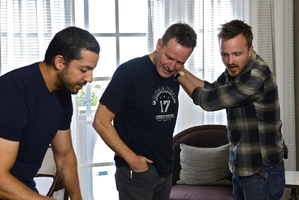 There have been a lot of magicians on TV lately, but David Blaine might still be the best of them all. For the plast decade, he's been captivating the world with various high-profile endurance stunts, and Houdini-esque acts, but in this feature-length special he goes back to mystifying people - many high-profile celebrities included - with smaller scale street magic. A deck of cards, a small metal stake, some mind-bending powers of suggestion, and Blaine makes that which seems physically impossible, possible. Jamie Foxx, Bryan Cranston, Aaron Paul, Ricky Gervais, Woody Harrelson, George W. Bush, Katy Perry, Harrison Ford, Lenny Kravitz and Will Smith, are among the guests who come away with their socks knocked off, plus he goes into the homes of Kanye West, and Olivia Wilde, and visits Stephen Hawking at his office at Cambridge University.
David Blaine: Real or Magic
When: 9.30 pm, Thursday
Where: Prime
What: He's inconceivable
Teen pick: The 100
Screening just 24 hours behind its US premiere, this new CW series takes us into the future, 97 years after a nuclear apocalypse killed everything on earth - or so it's thought. There were 12 space stations in orbit at the time, and by banding together to form "the arc", for three generations they've kept a select few thousand people alive. But now the arc is dying, and becoming overcrowded, so 100 juvenile prisoners with various misdemeanours on their rap sheets are being sent back to earth to see if it might be ready for repopulation. Breathing fresh air, and finding lush wildlife has regenerated is cause for celebration, but the 100 soon discover that all is not as it seems. Add to their troubles a growing Lord of the Flies mentality in the group, and things quickly turn into a battle for survival. Think Lost crossed with The Hunger Games, crossed with Revolution.
The 100
When: 6pm, Friday
Where: TVNZ Ondemand
What: Survival of the fittest
Drama pick: Muhammad Ali's Greatest Fight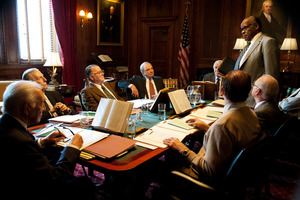 The boxing ring may be where Muhammad Ali became a star, but it was inside a court room that his greatest fight took place. After refusing military conscription for the Vietnam War in 1967, Ali was convicted, stripped of his heavyweight title and banned from boxing for nearly four years. Determined to legally overturn his conviction, he continued to defend his position until his appeal was heard at the highest judicial level - the United States Supreme Court. In this HBO special, the Clay v. United States appeal - where nine justices debated the legitimacy of Ali's case and refusal to partake in the war - is re-enacted, alongside rare archival footage from the 1970s. The story of this turbulent case, set right in the midst of America's political and social revolution, stars Christopher Plummer, Frank Langella, and Benjamin Walker.
Muhammad Ali's Greatest Fight
When: 8.30pm, Monday
Where: Soho
What: Ali's fight against conscription
Sport pick: Howzat! Kerry Packer's War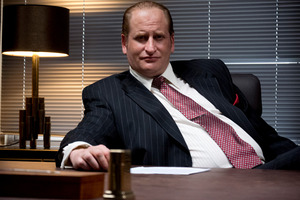 When Australian media mogul and businessman Kerry Packer got involved in the world of cricket in 1977, he changed the game forever. Creating World Series Cricket, secretly signing 50 of the world's best players, introducing coloured team uniforms, and the notion of playing under lights - Packer was a key figure in making cricket one of the world's most popular modern sports, and this colourful Sky Sport miniseries takes us back to the 1970s, and tells the story of how his bold efforts shaped the game we play now. Starring Lachy Hulme as Packer, and an array of familiar Australian TV faces (including Matt Le Nevez and Richard Davies from Offspring), and coming hot on the heels of a great summer of cricket, this two-part show manages to be compelling drama as well as enlightening sports history. Worth watching whether you like cricket or not.
Howzat! Kerry Packer's War
When: 8.30pm, Sunday and Monday
Where: Sky Sport 3
What: Changing cricket
- TimeOut