Movie blogger Dominic Corry picks a couple of last minute Kiwi-themed movies at the French Film Festival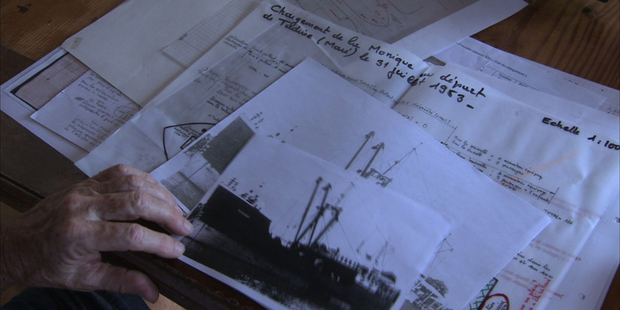 The thoroughly awesome Alliance Française French Film Festival wraps up in Auckland this Sunday, but there are still plenty of exciting screenings before then, and the festival continues throughout the rest of the country country until the end of April.
One special session that piqued my interest is A Spotlight on the Pacific, which features two French-language documentaries from the FIFO Pacific Documentary International Film Festival. Based in Tahiti, FIFO represents the biggest coming together of Pacific cinema each year.
The two featured films screen together and are around 50 minutes each. They're isn't a huge amount of overlap between them, but they each focus on a fascinating subject - one of which directly concerns good ol' Nouvelle Zélande.
The first film - La Monique, une blessure -examines an enduring maritime mystery from New Caledonia - the 1953 disappearance of the ship La Monique and its 153 passengers, who were never found.
Though if, like me, you're a film-goer who is shamelessly entertained by international perceptions and representations of New Zealand, then you'll get considerably more excited about the second film in the programme, (deep breath) La Flabuleuse histoire de la tête Maori du Museum de Rouen.
It presents the story of how the Rouen Museum in France came to possess a Maori head for over one hundred years, and the complications that arose when it became increasingly apparent that the head should be returned to Aotearoa.
I'd never before considered the politics concerning the classification, display and possession of human remains, but this film reveals such matters to be both complicated and fascinating. Especially in France, a country notoriously protective of its cultural heritage.
That position has made France one of the great modern cultural empires, but its legislative presence creates hurdles when some French curators try to do the right thing.
The last third of the film takes place in New Zealand, and while what transpires is noteworthy on its own, I found it endlessly interesting to see this play out from the French perspective.
I'd like to say that the drama the film generates is inherent, but I may just be getting fired up by patriotic fervor. A New Zealand connection will simply do that to me. That said, there are other elements to this story I found objectively captivating. It can be very gruesome at times, and tragic at others - just wait till you get to the bit about the Hottentot Venus.
Either way, if the subject matter remotely interests you, be sure and check out this movie!
Be advised that there is only one more Spotlight on the Pacific session in Auckland before the festival ends - at 10.30am Saturday March 15th i.e. Tomorrow morning! So get in there if you're interested!
* Been to any French Film Festival movies? Thoughts? Comment below!