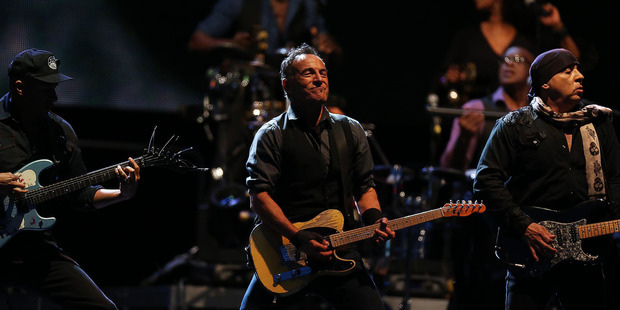 King B.
That was how it started, with Bruce Springsteen alone on stage singing a cover of Lorde's ubiquitous hit Royals.
Three hours later, the New Jersey 64-year-old told the 40,000-strong crowd at Mt Smart Stadium he was "just getting started".
In between, The Boss played the entire Born in the USA album from "top to bottom", and conducted his 18-strong E Street Band through a gospel, funk, and rock 'n' soul circus.
The nearly 200 minutes of music was a rolling highlights reel of the best moments of his career, sublime musical invention and interaction both between the musicians on stage and the crowd.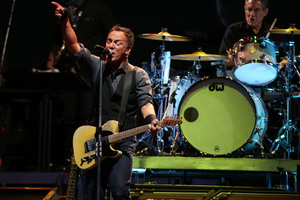 Springsteen invited countless revellers up on stage to sing, dance with him and strum along to his timeless tunes.
And the old dog wrung the sweat from his shirt while launching from hit to hit, all the time jossing with his old mate Steve van Zandt aka Silvio from hit TV series The Sopranos.
His was a magical musical journey to behold. And one that King B will no doubt replicate to another sold-out audience tonight. Get a ticket while you can - a few are still available.
Were you at the concert? Have you seen The Boss out and about in Auckland? Email us here to tell us your story.