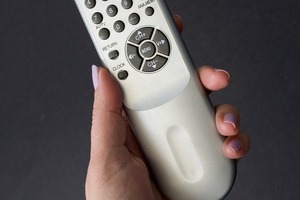 Telecom - sorry, Spark - took the television world by storm earlier this week when they announced plans to become "a Netflix for New Zealand".
Branded ShowMeTV, CEO Simon Moutter announced the telco would pour $20 million into content for the service, and will launch later this year.
So far, that is all we know: ShowMeTV hasn't announced any content, hasn't mentioned anything to do with platforms or availability, and hasn't given us a date when we might expect any further details.
The idea is riddled with issues, not least of which is that all the good content is already stitched up by Mediaworks, TVNZ and Sky TV - and remember that Telecom has failed multiple times to enter the world of television (hands up if you own a Tivo). Online viewing alternatives Quickflix and Ezyflix have also failed to ignite.
Add in a few scattered rumours that Sky TV are in the middle of crunching numbers on starting their own online service, and I'm left wondering why exactly I'm supposed to be excited and what should make me sign up.
Here are six things ShowMeTV needs to show me if it wants my credit card details.
Show me some exclusive content
If ShowMeTV really wants to be the Netflix of New Zealand, they need to get into exclusive content. Sure, Netflix was doing okay before they started producing the critically acclaimed hits like House Of Cards and Orange Is The New Black - but it was only after they offered something of quality that subscribers couldn't see elsewhere that their profile grew. I'm not saying ShowMeTV need to make their own shows. But they need to pour some of that into a few quality shows that I can't see anywhere else on the schedule.
Show me some decent shows, at least
As mentioned, most of the big content deals have been made - the major studios are already dealing with TVNZ, Mediaworks and Sky TV - so ShowMeTV will need to figure how to circumvent those deals and get some quality programming on the service. The entire back catalogue of Revenge or Once Upon A Time isn't going to cut it; they need to have every episode of binge-watching favourites like The Wire and Breaking Bad. The challenge they face is that $20 million isn't going to buy much content. But I think less is more - ShowMeTV can get away with fewer shows, as long as they are the right shows.
Show me everything in high-definition
One of the complaints I see most often about soccer streaming site PremierLeaguePass.com is that the picture quality is awful - not all the time, but enough that users are loudly complaining about it. And when you consider that every video streaming service, from Youtube to Netflix to TVNZ and 3Now, has a high-quality option, picture quality is an absolute must.
Show me some affordable pricing plans
If ShowMeTV wants to drag people away from Netflix, they need to offer cheap and affordable options. A quick read through the comments on previous news stories about the ShowMeTV launch and you can see a trend developing: people wondering how a subscription service can compete with the $0.00 price tag on downloading. Netflix has plans starting for under US$10 per month; ShowMeTV absolutely has to get under the $10 mark as an entry point for subscribers to even think about handing over their dosh.
Show me apps for mobile devices, smart TVs and consoles
I didn't think I would ever be *that* guy but, man, I love using the on-demand apps - TVNZ On-Demand, 3Now and Sky Go - on my tablet and phone. And, sure, not everybody has a device to support mobile apps. But more and more people are watching TV this way. ShowMeTV need to have these apps available on launch.
Show me a brand new name
Seriously, ShowMeTV is an awful name, too similar to ShowMe and Show TV - a pair of home shopping titles - and evoking TV2's promotional campaign ("Show me comedy ... show me TV2"). Get a new name for your streaming service, Telecom. It's for the best.
* Are you excited about the advent of ShowMeTV? Will you be signing up?