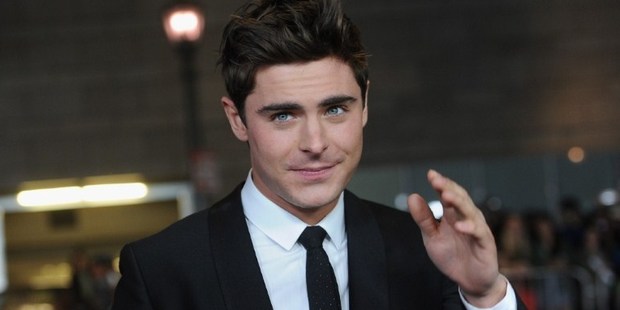 Zac Efron has confirmed he is in talks with producers about possibly appearing in Star Wars: Episode VII.
The actor, who rose to fame in Disney's High School Musical franchise, is the latest screen star to express interest in JJ Abrams' film.
Speaking to MTV, the actor said he was keen to join the cast but had not yet been told whether he had got the role.
"I just went and met with [the producers]. So I don't know. It would be cool. I love [the Star Wars movies], I love them, but ... who knows?"
Fans of the long-running franchise have voiced their concerns about the potential casting decision on Twitter, with one writing: "Please don't do this Disney!"
Efron joins a number of actors rumoured to appear in the sequel, including Chiwetel Ejiofor, Benedict Cumberbatch and Simon Pegg.
Abrams recently confirmed the film's script was finished and that the project was moving into pre-production.
He also confirmed rumours that Breaking Bad's Jesse Plemons (Todd) was being considered for a role.
Disney announced a trilogy of new Star Wars films in October 2012 after buying all rights to the long-running space franchise.
The stars of the original trilogy, Carrie Fisher, Mark Hamill and Harrison Ford, confirmed last week they will return for the next instalment.
Star Wars: Episode VII is set for release in the US on 18 December 2015
- Independent