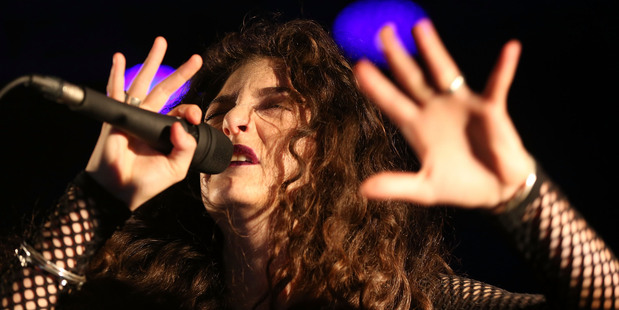 Lorde has pulled out of an Australian music festival to extend her upcoming American tour, it has been reported.
Ripitup.com.au reported that Lorde was set to be announced as a secret headliner for the upcoming Gear Up festival held during the University of Southern Australia's orientation week in Adelaide on February 28.
The deal was reportedly signed back in May, but spokesperson Anne Marie Parsons issued a statement saying Lorde's success "has meant that she has had to pull-out of her commitment to appear at Gear Up".
Lorde won two Grammy awards on the back of her single Royals spending nine weeks at the top of the US Billboard charts.
"Of course we are extremely disappointed Lorde will not perform at Gear Up 2014 - she's a fantastic artist and it would have been amazing to have an artist of that calibre, so early in their career at our festival," Parsons said.
Daniel Sant, a spokesman for Lorde's booking agency, said Lorde was "under a lot of pressure" and it meant her commitments "shifted constantly and very quickly".
Sant said her US tour commitments had extended "above and beyond" what they had expected, meaning she had been forced to cancel some bookings. She had discussed touring Australia in April, but this now appears unlikely.
Her spot on the Gear Up line-up has been filled by Alpine and Miami Horror DJs. Other acts on the bill include San Cisco, Pond, Deep Sea Arcade, The Kill Girls and Bottlerockets.
Lorde is currently touring Australia as part of the Laneway Festival, and is set to perform with Disclosure at the Brit Awards on February 19.
She was forced to pull out of the Auckland leg of Laneway to attend the Grammy Awards, but held a make-up show for 10,000 fans at Silo Park two days later.
Lorde's American tour is completely sold out and is set to begin in March. The tour starts in Austin Texas and includes shows in Washington, Philadelphia, New York, Boston, Toronto, Detroit, Chicago and Seattle.
She is also due to perform at the Coachella festival.
- nzherald.co.nz