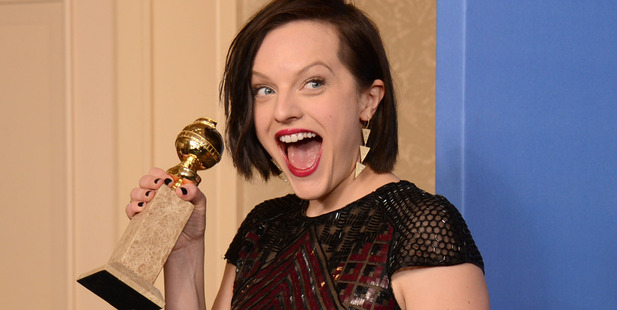 Elisabeth Moss has won a Golden Globe award for her role in Jane Campion's Top of the Lake.
The six-part series, filmed in New Zealand, earned the Mad Men star the Golden Globe for best actress in a mini -series.
She seemed truly shocked by the announcement and opened her acceptance speech with an expletive.
"Oh s***. I really didn't expect this to happen. I'm totally shaking," she told the star-studded crowd in Los Angeles.
"The idea that I would ever be in the same breath as any of you is really a dream come true ... This is for you mum."
Top of the Lake was also nominated for Best TV Mini-series or TV Movie but lost to Behind the Candelabra.
Read our live Golden Globes blog here.
- nzherald.co.nz