Hayden Donnell is in Sydney for Aria Week, the Australian Recording Industry Association awards being held on Sunday and at which Lorde is performing. He's filing daily updates for nzherald.co.nz.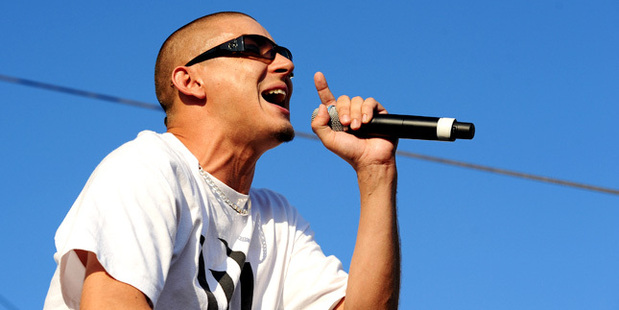 In Sydney, they have a bridge and you can walk over it. Brilliant. Walking over bridges is one of life's true pleasures. The view on the way. The measurable achievement of getting to the other side. "I have crossed from one place into another," you say to yourself.
Our walk over the Sydney Harbour Bridge was beautiful. Despite the exhaust fumes and the suicide-prevention balustrades topped with barbed wire, there's no better place to see the only harbour in the Southern Hemisphere that comes close to matching Auckland's. The viewing platform on the east side of the 134-metre structure looks over the Opera House and the Royal Botanic Gardens, to Port Jackson and almost all the way out to sea.
In Auckland, we have a bridge and we can't walk over it. Why?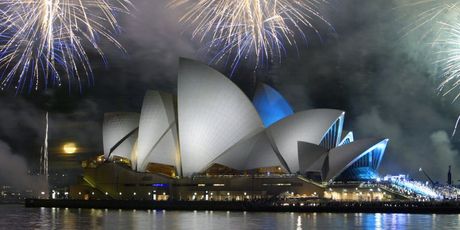 In the shadow of the bridge is The Rocks, a former slum frequented by sailors on the lookout for prostitutes and, by 1900, the bubonic plague.
It's now a beautiful harbourside tourist-ville filled with bars and restaurants.
When I got there, a massive cruise ship named the Celebrity Soltice was docked at Circular Quay across from the legendary Opera House. Some of its middle-aged patrons perched precariously on the tiny decks outside their rooms, champagne in hand, while others below drank in the Sydney sun.
I recovered from my brief bridge walk with them at Ananas, where the beer comes in 500ml glasses and sets you back just $7 if you arrive in a happy hour that stretches from 3 till 6pm. What a find.
But a trip overseas isn't just about cheap beer in the sun. It's about challenging yourself to do things you wouldn't normally do. I taxied away from town to get to The Standard on Bourke Street in time for a showcase by Australian hip-hop icons Bliss N Eso.
The trio are up for the Best Urban Release Aria for their new album Circus in the Sky. It would be their second time winning the award, in a five-album career that's lasted 13 years. I admired their energy. I admired the free drinks. I admired the way their fans love them more than anything I've seen at an indie show. They were cheered back on stage at the end of the night for that rarest of things - a genuinely spontaneous encore.
I just hope they get their red carpet fashion right.
Three things to do in Sydney:
The Westfield food court, Pitt Street No, seriously. This is not like food courts back home. Level five of the Westfield shopping complex on Pitt Street in the city centre is packed with good, cheap food, from the famous dumplings of Din Thai Fung to the 'haute dogs' of the Snag Stand.
Vintage shopping on Crown Street: Crown Street is like the child of Auckland's Ponsonby and K-Rds, stretching endlessly in a series of cool restaurants, bars and clothes hops. The vintage stores are particularly good, with special mention going to Grandma Takes A Trip for its selection of ancient wedding dresses. I got a T-shirt with a picture of a wolf on it from Cream on Crown.
Eat Asian: Sydney is absolutely full of good Japanese, Korean and Chinese restaurants. Our meal of takoyaki, scallops, karaage chicken and crab sushi at Nazimi was excellent.