Documentary details lives and careers of the backing singers who support the stars from the far side of the stage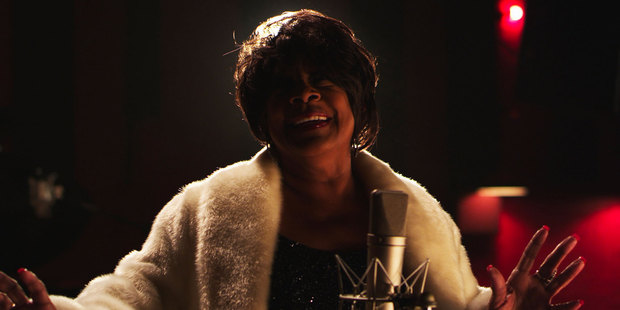 When she got the late-night phone call in 1969, backup singer Merry Clayton said she had no idea who "the Rolling Somebody" was, but since the call came from renowned producer Jack Nitzsche, "it would be something wonderful".
Clayton left her bed for the gig in silk pyjamas and a mink coat, with her hair still in curlers.
Glancing over the lyrics for Gimme Shelter, she decided she was "going to blow them out of the room", she said recently.
Her caterwauling cry "Rape! Murder!" made such an impression on Rolling Stones singer Mick Jagger that he's heard on the record exclaiming "Woo!".
Clayton is one of the many stars in Twenty Feet From Stardom, director Morgan Neville's wonderful documentary on powerhouse back-up singers to the Stones, producer Phil Spector, Stevie Wonder and other pop stars.
Neville's previous music projects include 2012's Crossfire Hurricane and 2011's James Taylor/Carole King documentary Troubadours.
The idea and title for the new film came from the late producer Gil Friesen, longtime president of A&M Records, who suspected there could be interesting stories from the far side of the stage.
When Neville dug into the idea, he realised "these are the most incredible artists you've never heard of".
Clayton is not a famous face or name to many music fans but her spine-shaking voice is the stuff of music industry legend. And she has the personality to match. At one point in Twenty Feet From Stardom, the camera is inside Clayton's car as she starts it up. Off-camera, director Neville asks her to turn off the sound system.
Cocking an eyebrow with a megaton's worth of attitude, Clayton asks: "Why would you ask a diva to turn off her music?"
Neville interviewed about 65 candidates before settling on Clayton, Darlene Love, Tata Vega, Lisa Fischer, Claudia Lennear and rising star Judith Hill.
The film, which was the opening night feature of the 2013 Sundance Film Festival, faced a formidable hurdle in getting clearance for the musical rights for its numerous pop songs. Friesen's network of music industry contacts was invaluable in clearing those obstacles, Neville said.
It was far easier to secure onscreen interviews with superstars including Stevie Wonder, Sheryl Crow and Sting.
They made time for the project because "they saw it as an opportunity to give back to people they've worked with for decades", Neville said.
"These guys made them look good and this was their chance to sing their praises."
- AAP