Chris Schulz talks to the star of Utu about making the New Zealand classic, as it returns to our screens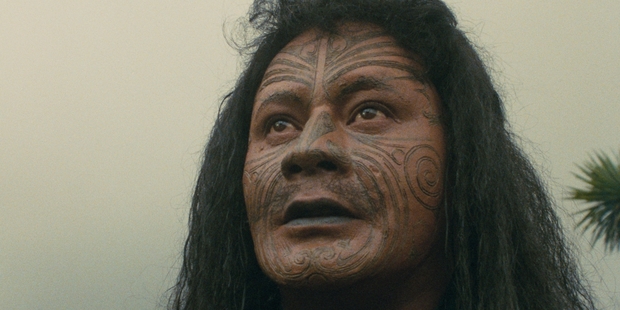 It's one of the most shockingly memorable scenes in New Zealand cinema history - but the man who cut off a vicar's head during a church service says it could have been even worse.
Anzac Wallace says the original script for director Geoff Murphy's colonial era "puha Western" Utu had his character - rampaging Maori soldier Te Wheke - then use a spoon to eat an eyeball from the vicar's head in front of his congregation.
The decapitation shocked filmgoers at the time and Wallace says the scene was the one that "rocked me" during filming of the 1983 movie, which came with a $3 million budget and was our second biggest big-screen success story at the time, behind Murphy's Goodbye Pork Pie.
"There's a scene that's not in any of the finished product in which I actually pluck the eye out of the head and eat the eye. I haven't seen that - I suppose it's on the editor's floor," he says down the phone from Australia.
"Just the thought of eating an eye ... that shook me - it actually felt real. I love jelly and I eat fishhead eyes. But gee, trying to swallow that - that wasn't nice."
It wasn't the only way that the role of Te Wheke got under the skin of Wallace, who was 40 at the time Utu was filmed. He says he didn't understand the film's story - set in 1870 at the height of the Land Wars - but that didn't stop him forming a close bond with the character.
"I didn't know the history, didn't know the story, didn't even know how to speak Maori - not that I know how to speak Maori now. But I've become close to the character Te Wheke."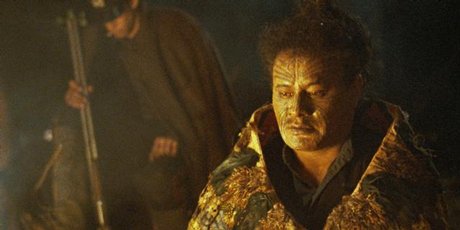 Much of that had to do with Wallace's extravagant makeup, which called for him to sit in a chair for up to three hours a day to receive a full face moko, which he sports for much of the film. "It only became real to me when I was in makeup and wardrobe. The makeup artist said he could see me change. He just felt that I was changing every time we put a piece of prosthetic on my face. I'd become a different person, really, really strong - without throwing my weight around.
"I just felt good in that skin."
Wallace had a dodgy past - including time spent in Paremoremo Prison - but cleaned up his act and was two years into the Mangere Bridge dispute, acting as a union delegate for striking workers, when his friend Merata Mita, who would later cast him in her own Mauri, asked him if he wanted to be in a movie.
"I thought, 'Bullshit,' but said, 'Yeah, why not'," he says.
"She said, 'The director's coming'. I expected to see someone like Alfred Hitchcock, but it wasn't, it was Geoff Murphy, durry hanging out of his mouth. He was straight to the point. 'You want to do a movie?' 'Yeah.' 'Here's some money, see you in Napier'."
Wallace says he took the role because he was desperate for cash after being on strike for so long, and he treated the experience like "an adventure".
"It was a whole mishmash of things I'd never done before. I was still street smart at the time, I had trouble with taking direction. I didn't know if I was performing as Geoff Murphy would like, but he seemed to be happy.
"He paid me and that was the main thing. It's not glamorous in today's terms, but at that time I felt like a millionaire. For me, it was big cash. I think I bought a bus, furnished the house ... and a dozen beer.
"I just spent it on the house and the kids - the kids deserved whatever I could give them because we were in the dispute for two-and-a-half years."
Despite it being his first role, Wallace earned rave reviews - especially from celebrated New Yorker critic Pauline Kael - and Utu went on to screen around the world. It led to more film and TV roles, including a supporting role in the Kevin Costner-produced, Easter Island-based tribal story Rapa-Nui. But Wallace says he "wasn't chasing anything" and eventually the roles dried up, so he went back to what he was doing before Utu: earthworks.
He still makes a living as a heavy machinery operator - he calls it "playing in the dirt" - based near Melbourne.
Wallace has fond memories of his time making the movie and especially enjoyed reuniting with cast and crew earlier this year for the film festival screening, which was attended by his family - many of whom were seeing the film for the first time. "The movie took me around the world, and I really enjoyed that part of it. It's nice to have all of those experiences. Utu was good for me."
Who: Anzac "Zac" Wallace, read his biography here
What: Utu Redux, a remastered and recut version of Geoff Murphy's 1983 film.
Where: Begins two-week runs in New Zealand cinemas from Thursday.
More: Making Utu
- TimeOut