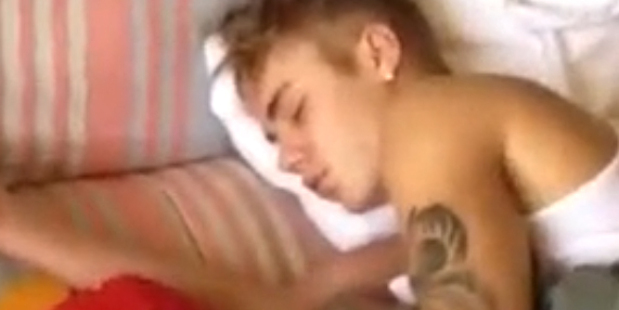 Pop star Justin Bieber has been filmed sleeping in a hotel room by a mystery brunette.
On a newly-posted 15-second YouTube video, the 19-year-old is shown dozing shirtless on a huge sofa with his trademark red baseball cap beside him as the young woman films with a mobile phone.
She turns the camera on herself at the end, blows a kiss, and smiles and waves at the still snoozing singer.
Watch the video below: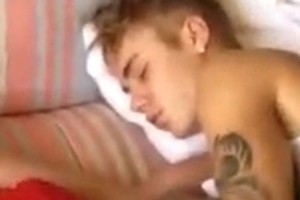 It is not clear when the film was shot, but online rumours suggest it was during Bieber's current South American leg of his Believe world tour. It has had seven million views online.
The trek has been dogged by drama.
Bieber stormed off stage in Sao Paulo, Brazil on Saturday after being hit on the head by a bottle, and he was ambushed by a shirtless male fan at a show in Rio de Janeiro the following night.
Dozens of teenagers at a meet-and-greet session were left disappointed after the star allegedly refused to interact with them, and on Wednesday it emerged Bieber is under police investigation for apparently spraying graffiti on the outside of a Rio hotel.
- WENN