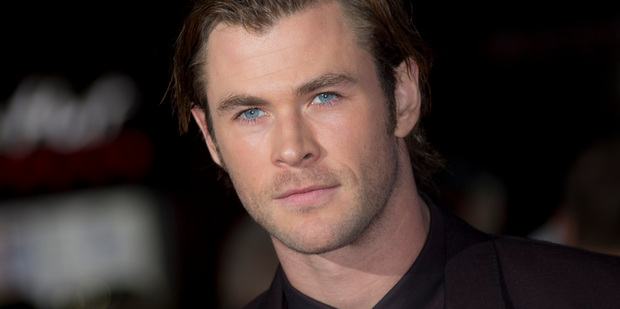 Chris Hemsworth is eating the equivalent of one milkshake a day as he tries to slim down for a movie role about the creation of the novel Moby Dick.
Speaking to US talk show host Jimmy Kimmel overnight, Hemsworth said the diet was "crazy".
"We are shooting the true events that inspired Herman Melville to write Moby Dick. A bunch of sailors in a whaling ship get struck by a whale, the ship sinks and they jump onto small rafts and drift for 90 days and basically begin to die and eat each other," Hemsworth said.
"We have to get rather skinny. So we are on about 500-600 calories a day. You can consume that in a milkshake. It ends up being a couple of small salads, a couple of small pieces of protein. That's kind of it. You go to bed hungry and then you have a fasting period of, like, 15 hours.
"You stop eating completely and then you have little meals during the day."
While filming his recent Thor sequel, Thor 2: The Dark World, Hemsworth said he was eating around 3500 calories a day. He recently told an Access Hollywood reporter that involved "lots of protein and lots of vegetables".
But Hemsworth admits he does love having a "cheat meal" while on his slimming diet.
"I had a cheat meal a couple of minutes ago. I had a pizza. Ten slices. That's just once a week and then you feel really guilty."
The actor appeared on the popular talk show sporting an injured hand. He told Kimmel it was still swollen after being dislocated during a round of jiu-jitsu.
"A friend of mine does a lot of Brazilian jiu-jitsu and I don't. He was showing me a thing or two and I fell back on it and it ended up at a right angle to my hand. The knuckle was sitting like half and inch down under my hand."
Asked if he got an X-ray Hemsworth said: "Nah, my friend grabbed it and put it back in."
- AAP