Directorial debut was inspired by the lives of recovering sex addicts, writes Lydia Jenkin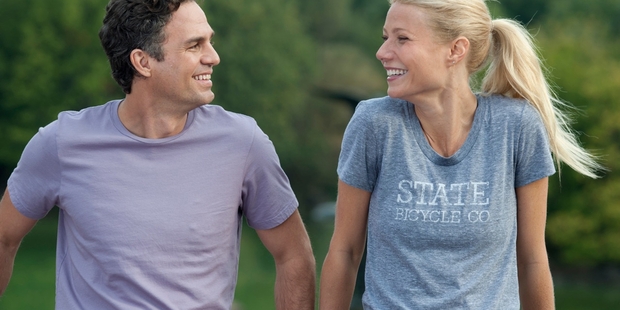 The opening scene of Thanks For Sharing is filmed from the perspective of Adam, a successful environmental consultant played by Mark Ruffalo. He's walking down a New York street on a summer's day, which would all be very unremarkable, except that Adam is a recovering sex addict. He's been in recovery for years, but the temptations still leap out at him - the overtly raunchy billboards, the women in seductive summer attire, the news-stand covers. Sex is everywhere.
And that is one of the key reasons screenwriter-director Stuart Blumberg wanted to explore sex addiction. The writer of critically acclaimed unconventional family dramedy The Kids Are All Right (in which Ruffalo starred alongside Julianne Moore and Annette Bening), he felt sex addiction was a relatively unexplored issue.
"When I started conceiving this with [co-writer] Matt Winston, it was before Shame had come up, and we had the genesis of the idea during a time when there was a lot of stuff in America coming out about famous people going through very public trials around this issue.
"Also, sex addiction is interesting, because unlike drugs or alcohol, it's a part of your life, it's like food. We should eat, we should be sexual beings, and I thought it was a really fascinating topic because it's not something that can be so simply or perhaps cleanly cut out of one's life. It really is everywhere."
He was also particularly interested in those involved in 12-step programmes, and how they create their own sort of unconventional families.
"I'd had some 12-step experience myself with other people who were going through addiction, so I was intimately aware of the effects of it, and also the particular characteristics of these 12-step communities. I always found them to be fascinating, and not necessarily well portrayed in films."
The story is a multi-person narrative. It follows Adam, and his first foray back into the dating world with Phoebe (Gwyneth Paltrow), and his sponsor, Mike (played by Tim Robbins), a recovered addict himself. As well, there's a 12-step guru who has his own family issues, and Neil (excellent newcomer Josh Gad), a doctor Adam is sponsoring and who has been forced into the programme after getting caught filming up skirts at the hospital.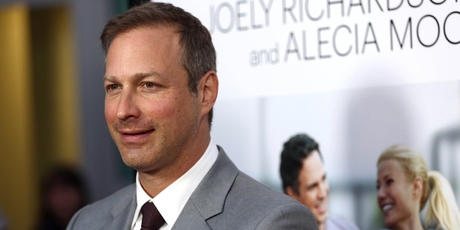 The characters are each an amalgam of people Blumberg met while researching the subject, spending time at a lot of different 12-step meetings, and include a woman named Dede, played by Alecia Moore, aka singer Pink.
" I've got to be honest, there weren't heaps of women at the meetings I went to." But one he encountered reminded him of the pop star.
Fortunately, when Blumberg offered her the role, she said yes - and turned out to be very compelling as an actress in her first film role. Blumberg got lucky all round with his ensemble, which includes Patrick Fugit (Almost Famous) and Joely Richardson (Nip/Tuck).
"For a first go as a director, I was definitely amazed at who we assembled. They were all so suited to the roles, and fantastic to work with. In a way, as a director, you don't want to have to direct people too much, you want to cast the right people and let them do their thing, and that's really what I did."
Gad and Pink were a great asset in keeping a sense of humour, and a sense of everyday reality to the story - another key aim of Blumberg's.
"I find that the humour is a great way of lightening what could be very tense subject matter. I try to do that in a lot of my films where you might be dealing with topics that are somewhat controversial. Like most things in life, these subjects are never wholly dark or wholly light, they're a combination, and I want to make them relatable."
It seems he has achieved that - the response to the film so far has been fascinating for Blumberg.
"I sort of knew, if you make a movie about something as outside the box as sex addiction, it's going to draw interesting reactions from people, but it's been fascinating because in a way, their reaction is more of a Rorschach test of where they are. Watching the movie work on audiences in different ways has been great.
"I hope it makes you question certain things, it makes you look at your own life, and go, 'okay, maybe I'm not a sex addict, but am I using something as a crutch, or to hide my real feelings'.
"It's about the human condition really, people trying the best they can to get along, and this is one way to show it."
Who: Stuart Blumberg, director
What: Thanks For Sharing
Where and when: In cinemas, November 7
Follow @nzherald_ent on Twitter for all the latest entertainment news.
- TimeOut