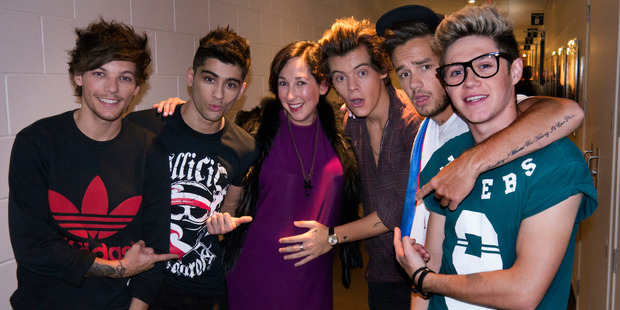 Disclaimer: this review is painfully biased. Sorry.
I entered the arena through a crowd of hysterical girls - I left through a crowd of cold, patient parents.
Ah, that's right, I'm meant to be too old to be enjoying this concert. But age is just a number, isn't it? Yes. And this 37-year-old is going to rave it up tonight. Do they still say rave?
I spot Lorde in the crowd. So do lots of others. Can't a girl enjoy a boy band in peace? As One Direction take the stage, it's hard not to be caught up in the excitement. The place is full to the brim, shrieks and giggles adding to the wall of noise.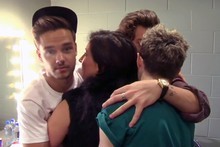 I realise pretty early on that I know about three of the songs. I wonder if that's going to be a problem, and quickly dismiss it. I'm having too much fun sort of mouthing along to the songs I think I kind of know.
Harry catches my eye. At least, I think he's looking at me. He can't be though, can he? Then it happens. Harry says: "We have a very special person in the audience tonight, her name is Jaquie and she is pregnant! She is so pregnant."
This was a brilliant concert. The best I've ever attended. Told you I was biased.