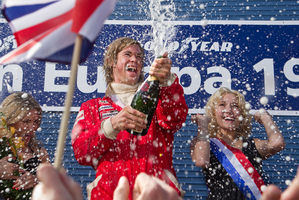 A Kiwi Formula 1 boss whose colourful exploits feature in new hit movie Rush is irritated with the way the film turned out.
The blockbuster tells of the intense rivalry between grand prix legends Niki Lauda and James Hunt during the 1976 season.
Former Aucklander Alastair Caldwell, who now lives in Britain, was team manager at McLaren at the time. He was hired as a consultant for the film and his character features throughout, played by UK actor Stephen Mangan. "The movie is very entertaining but I was a bit irritated by some scenes because they never happened at all," he said. "But [director] Ron Howard told me right from the start he wasn't making a documentary, so I made allowances for some Hollywood-style artistic licence."