Kiwi film-maker Scott Walker is realising his dream, releasing his first Hollywood movie. He talks to Leena Tailor about working with Nicolas Cage and John Cusack and why family comes first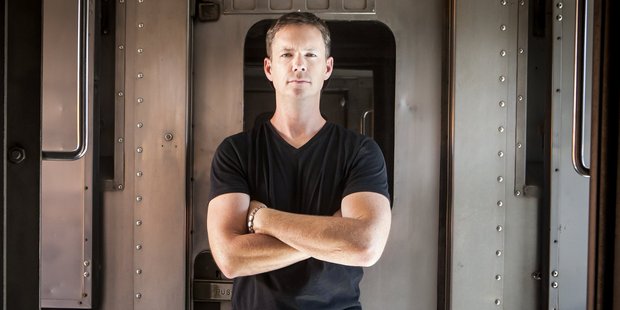 Scott Walker is sitting in a cafe in Venice Beach texting teen star Vanessa Hudgens.
"She's promised to send me lots of photos on Wednesday night," says the Kiwi film director.
Her texts sit alongside messages from screen legends Nicolas Cage and John Cusack, who are in London for the red carpet premiere of Walker's directorial debut, The Frozen Ground. The premiere is a dream come true for 42-year-old Walker - but with the untimely arrival of his second son he's been forced to cancel his attendance at the red carpet affair and stay at home in Los Angeles. Family is his priority, of course, but you can tell he's a little upset to be missing out on his big moment, too.
"I used to go to Leicester Square and dream that one day this would happen," he says.
"Then finding out that after Leicester Square there's another premiere in Piccadilly Circus, then I would've gone to Italy to do a huge film festival with Nic [Cage] ...
It's a dream ... then I cancel at the last minute. I sent Nic a message saying, 'I'm really sorry. I always thought it would be the coolest thing to be on the red carpet together.'
"It's amazing to get a text back. Then I get one from John saying, 'You're doing the right thing. Don't worry, we're here for you'."
While Walker states several more times his disbelief at he's missing one of the most significant nights of his career, fatherhood clearly comes first.
If it wasn't for his own entrepreneurial dad, Ken, the Aucklander probably wouldn't be sitting here today receiving well-wishes from Hollywood veterans.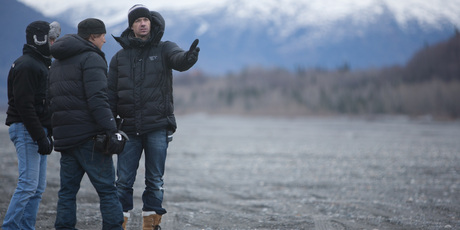 Ken swapped business ventures for farming, buying property in Bethells Beach and self-learning the ins and outs of agriculture.
"He showed me a valuable lesson: that you can teach yourself to do anything. You just have to spend more hours doing it - stay up later, read more books, meet more people, ask them how they do it ... then do it. If you believe that, you can do anything."
Having bounced around the private schools of Auckland, then bowing out after School Certificate, Walker ended up in London, forging a career in advertising that saw him doing television campaigns for Volkswagen and PlayStation, with stints in Hong Kong and Sydney - where he met his wife of 14 years - and starting his own agency.
The firm handled the global launch of Xbox, a coup that eventually saw profits doubling annually.
Yet Walker's drive was rapidly dwindling."The whole time, I was thinking, 'Why am I doing this? I'd rather be making films.' I grew up loving movies but it never entered my mind that it was a possible career. There was no Peter Jackson growing up. It was like, 'How on earth would I get a visa, go to Hollywood and do that?'
"But after London I realised that if I could be in advertising running $100 million accounts, setting up my own agency and working with Xbox - how hard could it be? I knew if I didn't do something then, I never would."
He went home and announced to his wife that he was shutting down the agency to pursue film-making.
Feeling too old to spare the time for film school and having already attended classes in London, Walker echoed his father, retreating to a tiny house in Lyttelton Harbour, where he spent endless hours poring over books and analysing 100 screenplays to learn about scriptwriting.
His first script - a "modern-day Deliverance" about civilians up against a group of hunters in the middle of nowhere - landed offers and he considered shooting it in Wanganui, but after returning to London a friend pointed out a similar story already existed.
"She said, 'That's a true story. Look up Robert Hansen'."
The name would become all-consuming for the next five years as Walker plunged into the disturbing case of the American serial killer who hunted, then murdered, raped and tortured, at least 17 women in Alaska through the 70s and 80s.
Walker wondered whether he wanted to tell such a horrific story, but before long he was on a plane to Alaska to meet with Glenn Flothe, the detective who headed the investigation.
Flothe had previously refused to talk to eager film-makers but, after realising Walker genuinely intended to tell the story truthfully, from a victim's perspective and without glorifying Hansen, he agreed to help.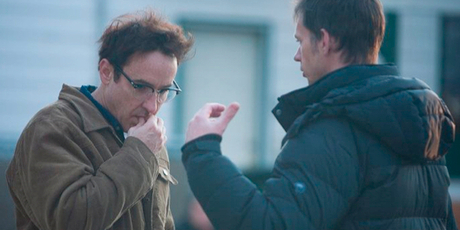 He was adamant that the true hero was street worker Cindy Paulson who, at 17, escaped Hansen's torturous, clutches and helped Flothe nail him.
Walker brought the two together for the first time in 25 years, a tearful reunion that lead to Paulson also agreeing to help with the film.
"We drove away afterwards and Glen said, 'I'd always wondered whether she was okay and dreamed I'd see her once more. Even if this film doesn't happen, you've certainly done something for me'."
For Walker the journey was just beginning. Returning to LA, he trashed his original script and within a day his home mirrored a detective's office, overflowing with case notes, clippings, photos and maps.
He emerged 15 months later with a 180-page script that he presented to The Lord Of The Rings trilogy's executive producer, Mark Ordesky, and the pair took the story to talent agency CAA, who lined up stars Colin Farrell and Dakota Fanning. However, the project soon faltered - Walker lacked financing, Alaska presented limited timeframes for filming, Farrell went off to film Total Recall and, amid the drama, Walker's father passed away.
The project was put on hold until Walker met producer Randall Emmett who agreed to finance the movie and helped get a meeting with Cage, who was number one on Walker's wishlist to play Jack Halcombe, the character based on Flothe.
"I was sitting in the room, heard his voice and thought, 'It's Nicolas Cage. This is happening.' We chatted for two hours and I explained how this character was a normal guy, so we'd need to lose Nicolas Cage into the role and not have him stand out. He said, 'I'd love to do it. Who's playing the killer?"'
Walker nabbed Cusack, his first choice to play Hansen - currently serving 461 years in prison and who, after learning about the film, sent Walker a message, which he says showed no remorse.
Casting the role of Paulson was also easy - former High School Musical star Hudgens stood out from more than 30 actresses who read for the role.
Shooting in Anchorage, Alaska, Walker had his work cut out for him - 26 days to film 230 scenes, sub-zero temperatures, 680kg bull moose carcasses turning up on set and bears attacking equipment. Then there was the film-maker's frustration of having to cut scenes and make the movie commercially viable - the reality, Walker says, of "having someone hand you $21 million to make a film".
But if his 12 years in advertising had taught him anything, it was patience and persistence.
"The amount of times I went, 'this is never going to happen' and a friend or my wife, who is phenomenal, would say, 'Keep going'. Film is like a train; it just takes off. You have to focus on the day ahead. My trick was to not let anything get to me.
"People asked my wife, 'Is Scott okay? He seems really relaxed.' I don't know why but it just felt easy. Maybe because I knew the story inside out."
Cage, 49, and Cusack, 47, still had moments of doubt. Both phoned Walker the night before filming their climactic questioning scenes, concerned he wasn't allowing ample time and declaring that shooting the key scene in one day was "crazy".
In the end, Walker won them over.
"I said to Nic, 'Thank you for doing this, because without you this film wouldn't be happening.' He said, 'Thank you. I've been going off on tangents exploring creativity and testing stuff to get reactions and people forget I can actually just do it straight. This film reminds me of only two films I've ever done - Leaving Las Vegas and Bad Lieutenant.'
"It was an incredible compliment."
Hudgens, who firmly puts her Disney background behind her for the gritty role of Cindy, says working with Walker was "phenomenal".
"I love that man so damn much. He's so enthusiastic, approachable and he knows what he wants. He encourages you to try new and different things and just gives you the place to play."
Cusack believes Walker will do well "because he has managed to create the right atmosphere his first time out".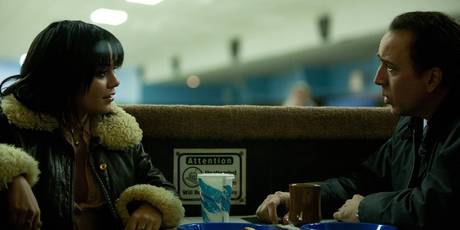 The movie has been released internationally and is available on iTunes. Walker admits he finds it difficult to resist reading every review and tweet. But he cares most about how the real victims, families and cops react. Many have already called with their praise.
While he hopes to head home to New Zealand - where his mother and sister still live - for a local premiere when the film is released here in December, for now he's busy with his son, who arrived four days after the London premiere he missed.
The family recently relocated to the beach, a refreshing move after the "consuming" world of Hollywood.
"There are so many ups and downs with being in this business that sometimes you need to end the day by walking out, standing by the ocean and reminding yourself it's just a film.
"It feels like home. Like the normality of New Zealand life."
The Frozen Ground may open many doors, but Walker already has his hands full, with projects ranging from a werewolf comedy to the true story of a Kiwi caught up in a Mexican drug sting. He hopes to do post-production for one upcoming project in New Zealand.
Whatever comes next, simply sitting in his office still makes Walker pinch himself.
"It took me a while to realise I sit there and make stuff up. I just write what people are going to say. Is that really a job? It doesn't seem like a job."