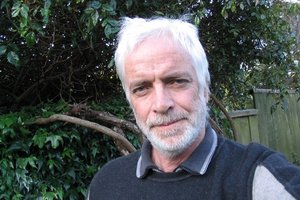 Ross Harris' Symphony No 5 opened Auckland Philharmonia Orchestra's Voices of Youth concert on Thursday on a distinctly sombre note.
Conductor Eckehard Stier underlined the gravitas of its opening Adagio, 10 minutes of woodwind stealth and restrained outbursts from the strings, in which one felt the almost stifling pain of thwarted passion.
Seven years ago, in his Symphony No 2, Harris contemplated the anguish of World War II in France through the poems of Vincent O'Sullivan.
Now the wartime setting is Budapest, with Panni Palasti's slice-of-life verses providing more personal reminiscences.
The three Palasti settings, which punctuate the instrumental movements, are economically scored and not afraid of frankly tonal serenity. Yet the nervy, fragmented treatment of the text made one long for more full-bodied song.
Australian soloist Sally-Anne Russell was disappointing, especially when we have so many fine mezzos in this country. It was a performance hampered by thinness of tone, especially in the lower register, and all-important words did not always register.
Harris, a brass man himself, likes a good march, and the first of two brilliant scherzos was an almost terrifying militaristic mash-up - imagine Shostakovich goose-stepping through Charles Ives' Putnam's Camp.
The second scherzo was less flashy, but more insidious in portraying the darker side of life. Few of our composers could rival Harris' craftsmanship here, giving principal string players solos to relish.
After interval, Stier made the sprawling first movement of Mahler's Fourth Symphony seem remarkably modern in its wild melt of bristling detail. There was the same emphasis in the following movement, showcasing crankily tuned violin, deftly played by concertmaster Sulki Yu.
If the third movement's great leap into the blazing furnace of E major was a little tentative, it was forgiven after the beautifully sustained intensity of the rest of one of the composer's greatest Adagios.
Could we have had a lovelier account of the symphony's final song than Madeleine Pierard gave us? I think not. With unstinting vocal power that never sacrificed silky sheen, the soprano immersed herself in this child's-eye view of Heaven, clenching her hands with glee when St Peter sets off fishing.
What: Auckland Philharmonia Orchestra
Where: Auckland Town Hall
Follow @nzherald_ent on Twitter for all the latest entertainment news.