Barney McDonald talks to Australian director Eron Sheean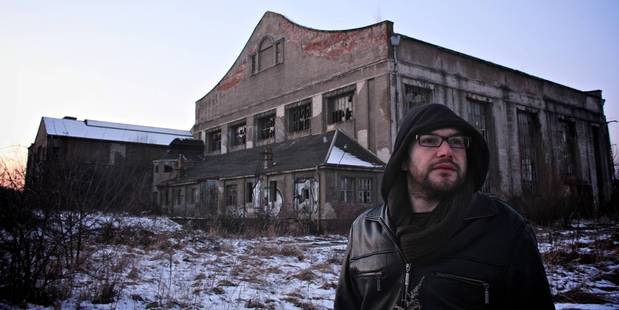 Watching a film in which human cells stop communicating properly, itself a metaphor for the breakdown in communication of the story's insular central character, is a peculiar experience. Human cells and a man's biology aren't your typical subjects in cinema, which makes Australian writer/director Eron Sheean's debut feature, Errors of the Human Body, an exercise as much in science as storytelling.
"I continue to be interested in subjects that have a scientific bent," says Sheean, whose first short film was about a human born from a rocky desert womb. "For instance, I'm developing a film about nanotechnology. As much as science fascinates me, I'm always more interested in our relationship to what we create and how it changes us for better or worse."
In his film, a brilliant geneticist, Dr Geoff Burton (Michael Eklund), is haunted by the death of his infant son and a suspicion that the laboratory he relocates to has created a lethal virus that he soon discovers is a little too close to home for comfort. It's a twisted tale that wouldn't feel out of place in Canadian filmmaker David Cronenberg's pantheon of films.
You could even say it's infected with the same sense of dread and dislocation as Cronenberg's work. It does, however, have a distinctly unique genesis and gestation.
"I had a short film in the Berlinale Film Festival in 2006 and met a scientist who was one of the directors of the Max Planck Institute for Molecular Cell Biology and Genetics in Dresden," explains Sheean. "They just started an artist residency programme at the time. I came over from Australia a few months later to learn about molecular biology in the hope of developing an artistic project. It was only supposed to be for a few months, but it went on for over six years, on and off. As my interest grew, I thought the place and some of their bizarre and fascinating research projects made for great feature film material."
If an idea is like a virus, spreading its tendrils far and wide, through art, science, philosophy and society, Sheean has also joined a long line of filmmakers who have recognised the narrative potential of stories about viral infestation. Infect a person or the populace with a debilitating disease and you get the audience's attention. After all, we're all a little scared of the big outbreak, something Fonterra has learned the hard way recently.
"The virus/infection aspects of Errors are more allegorical than literal," explains Sheean.
"In a way, Burton's Syndrome represents the grief and guilt this guy carries in him that manifests in a pretty severe physical way. Ultimately, the story is more concerned with personal human costs than your typical virus outbreak movie."
Having said that, the film's major point of interest is that scientists tinkering with nature can have a lot to answer for if they get it wrong or push the boundaries too far.
"For sure, it's interesting as well as concerning," he concedes. "But again, I wasn't setting out to make a moralising film about scientists playing God. I was interested in the personal journey of one particular scientist and what happens when he becomes the specimen, infected with his own miraculous virus."
Coming from Australia but now living in Europe, where borders are virtually non-existent, Sheean recognises that until he moved away from home he had been insulated from modern fears of viral outbreaks that could infect then kill countless humans.
"I suppose that coming from a big island you take the geographic isolation for granted," he agrees. "Living in Berlin now, I do have a greater sense of how everything seems to be touched by the hands of human beings. It's harder to get lost in the wilderness here. So I guess if some terrible contagion broke loose it wouldn't take long to cross borders."
Fortunately, he does have a sense of humour about it, even though his film and its jaded central character add new meaning to the term "deadly serious". When asked what similar issues we should be worried about, he jokes "too much sugar in our diets!"
Remember his advice when you get to the front of the queue at the cinema's confectionary counter. That overpriced candy just isn't worth the risk.
Errors of the Human Body is out now.