Singer Boh Runga has been a pop star, is a successful jewellery designer and comes from one of Christchurch's most famous musical families, thanks to sister Bic. The 43-year-old says her father thought real jobs were for suckers.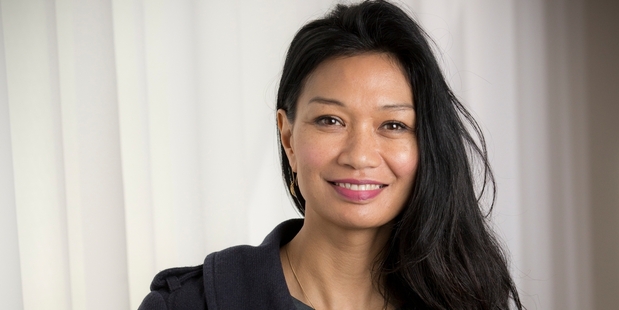 1. Your mum gave up her music career for love when she met your father - was that a sadness in her life?
Mum and Dad met in Malacca where he was stationed. She was a lounge singer there, with a stage band. We've got these gorgeous photos of her in amazing dresses, but she moved to Christchurch to be with Dad. It was definitely a big change in her life and she was a star on stage but she loved my Dad. She still sings all the time so she seems okay about it. We would all sing at home. My earliest musical memory is driving along in the back of the Zephyr listening to the radio.
2. There can't have been too many Maori/Malaysian Chinese kids in Christchurch when you were growing up: did you feel different?
Yes. I looked different and I was treated differently. I felt like our little family was quite a close one because we didn't have other people who were like us. There was a bit of racism. I remember walking to the Christchurch School of Music, people yelling things at you and I'm thinking, 'Why are you doing this to a 12-year-old girl?' Most people aren't like that.
You have to get a lot tougher, I think, but you don't dwell on it, you just deal with it. You don't let yourself be pushed around or feel victimised. I hope it's changed.
3. Was there any chance of you being anything other than a singer?
Dad wanted us girls to either be artists or musicians. He thought anything else was a waste of time. He was the opposite of a sensible father. He thought you should follow your heart and be an artist. My younger sister Pearl has the best voice of all of us, really gutsy and tuneful. She's the only one with a real profession - a teacher. Dad thought it was a perfectly good waste of a musical career, her being a teacher.
4. Your career with the band Stellar looked glamorous, riding around in cars wearing gorgeous dresses in music videos. Was it always like that?
No, can't say it was always like that. The odd limo ride to an event and some video shoot moments but my strongest recollections are of touring around in Previas, stopping at gas stations for snacks. We had great times too, though, some of my best memories. I remember being in (producer and former Thompson Twin) Tom Bailey's beautiful house in Hepburn St, listening to dub music, smelling the frankincense they burned in their oven, playing croquet and it's 1pm and I'm thinking, 'Shouldn't I be at work?' I mean, I'm from Hornby! I can't say I ever played croquet in Hornby.
5. Why did the band finish?
Back then we made a lot of decisions based on other people's opinions when we should have listened to ourselves. We didn't take on a recording contract in Germany because we were waiting for one in America. We should have taken Germany. I always wonder, if we'd taken it, would we still be going? I doubt it, but it would have been good to find out.
6. Were you devastated when it all ended?
I was sad when we realised we couldn't go any further. We didn't want to do a beach run over Christmas like a lot of bands do. As an income, I think we did great for such a long time that we accepted that we couldn't go any further. I think a lot of people should think like that sometimes. Enjoy the moment. I never want to be a bitter person. There's a lot of bitterness in music. People are upset that they didn't do as well as they should have.
7. How have you dealt with disappointment in your life?
The same as other people. You get over it or mope around, suffer, worry your friends and family to pieces, get help and then get over it.
8. You sing now with Anika Moa and Hollie Smith - but you've diversified. Has jewellery always been a passion for you?
Yes. I love how jewellery can hold meaning for people. It can remind you of where you've been, a trinket from some exotic holiday, or can mark a moment in your life you want to remember. I like the subtlety of dainty little pieces that people won't notice unless they are up close and I love big, bold in-your-face extravagance. Jewellery speaks of your personality as much as your clothing does.
9. Are you a businesswoman?
I'm a woman who has a few businesses.
10. Describe the low point of your recent Mt Kilimanjaro charity climb.
Losing my carefully prepared snacks from a hole in the bottom of the bag. Can I have another low point? Not being able to feel my fingers for hours. But the high point was making it to the top and standing with my fellow teammates being greeted by the sunrise over Africa.
11. How many cars do you own?
Three, but one might be in the shop so you need another one to drive. The Morris 1300 is hard to drive, but so cute. I've got a Pontiac, that's red. And a Holden Premier 1979 that's green like the Morris. I've always loved cars. Dad did too.
12. You recently met Jimmy Choo in Malaysia: what's your best celebrity story?
He was such a lovely, gracious man. He gave me his business card and told me to call him when I was next in Malaysia. My best story is probably when I met Slash. I've sat on a bed with him, listening to his unreleased album and chatted to him about which song I thought was a single. True story.