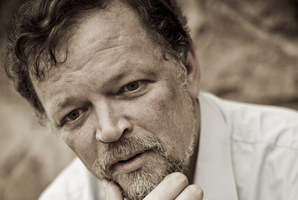 Nikolai Demidenko playing Rachmaninov's Second Piano Concerto was doubtlessly the reason for Auckland Philharmonia Orchestra's full Town Hall on Thursday and, as one expected, his uber-pianist status was effortlessly confirmed.
Demidenko may appear a self-contained performer, but he bonds on the deepest level with this music. His virtuosity is unstinting, but he is as meticulous with detail as if it were Mozart.
This man is a master of dynamics, unnerved by an instrument that, low down, was coming up with some uncouth sounds. He knows how to contour a swooning phrase as well as the value of calm both before and after a storm.
Eckehard Stier and the orchestra matched him well, with lush strings aiding and abetting the composer's sure-fire emotional takeover.
The pianist's Medtner encore, cast around singing inner melodies, was the perfect coda to the concerto.
Earlier on, Martinu's tangy, eternally fresh Julietta Suite had been the ideal invitation for musical adventurers.
Martinu slyly toys with our expectations; at times it is like Richard Strauss, twisted in a distorted mirror - at others, free-flying fragments suddenly coalesce into the coolest clarity.
Conductor and orchestra enjoyed spinning Martinu's magical illusions and, by the third movement, such were the streamlined textures, some may have thought a euphonious wind machine had sneaked on stage.
Erich Korngold's Symphony never quite worked for me on CD but, in the flesh, it was electrifying.
After years of constraint, working with Warner Brothers studio orchestras, Korngold allowed himself a full symphonic blast in this work, and the orchestra delivered it with gusto.
The first movement was nimble, with an urgent opening that may have influenced Bernstein's West Side Story. Great horn surges inevitably recalled Korngold's on-screen accompaniments for a swashbuckling Errol Flynn.
There were minor smudges, particularly from brass, but listening to the APO navigating the mercurial Scherzo had the immediacy of watching a sports match.
Korngold's inspiration, alas, did not quite last the full 48 minutes.
A sonorous slow movement flagged, resorting to Rachmaninov-style sequences and, by the brilliantly delivered Finale, the ingenious orchestral touches of the first movement now seemed more like soundstage bling.