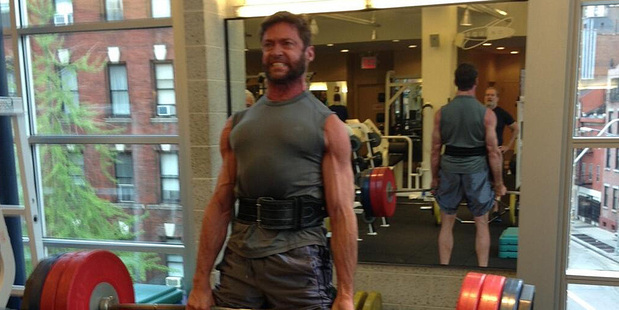 Hugh Jackman has stunned fans with a picture showing him deadlifting an estimated 210kg.
The Wolverine star is shown straining to lift a weighted bar in the picture posted to his Twitter account today.
If the bar ain't bendin, then you're just pretendin #xmen #daysoffuturepast pic.twitter.com/7sDhbPNNUm

— Hugh Jackman (@RealHughJackman) July 30, 2013
It is not clear how heavy the bar is, but estimates go as high as 210kg.
Jackman is thought to be training for his role as Wolverine in the upcoming film X Men: Days of Future Past.
He also stars in the recently-released X-Men spinoff The Wolverine.
- nzherald.co.nz