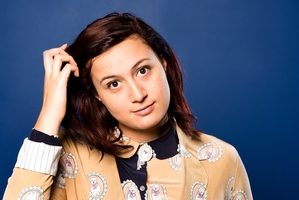 Financial problems and viewer preferences are behind TVNZ's decision to axe its youth channel and replace it with a time-delayed broadcast of TV2.
The state broadcaster announced yesterday that TVNZ U would finish airing at the end of August, and TV2+1 would be screening on the vacated frequency from September 1.
The broadcaster said TVNZ U had run at a loss for two years and closing it was a commercial decision.
Chief executive Kevin Kenrick said the channel did not work financially.
"As it is, the channel is a very lean operation and no significant savings can be made to address the shortfall," he said. "The team who worked on U have done a tremendous job."
TVNZ spokeswoman Georgie Mills said affected staff were going through a consultation process, but it was not clear how many would be lost.
"We are not going to put numbers on it, but it is a lean operation and the numbers aren't going to be particularly high."
Ms Mills said staff were told the channel was under review earlier in the month, but only found out yesterday morning it was to be axed.
She said there were no plans to reproduce the channel's flagship shows, U live and U late, but there was a possibility some of the television series could be available online.
The decision to introduce TV2+1 was driven by viewer demand, and hundreds were supporting the idea on the station's Facebook and Twitter pages, Ms Mills said.
"What we see is time-shifted viewing is popular with our viewers because they call the shots, we have seen viewers seize the opportunity to express greater choice and control over their television."
TVNZ U's hosts included comedians Rose Matafeo and Eli Matthewson, Good Morning host Matt Gibb, former radio host Connor Nestor and Guy Montgomery.
Matafeo and Gibb expressed disappointment at TVNZ's decision in tweets posted yesterday morning, and #RIPTVNZU became a popular hashtag.
Matafeo said it was: "Very very very sad.I really love the television we make on TVNZU. Yeah. Gah."
Gibb said: "Thanks for all the kind words guys. Not a great day for the @itstvnzu team, but so proud of what we achieved in the time we had."
TVNZ U's demise comes a year after TVNZ 7 was axed.The new channel will be an exact duplicate of TV2, broadcast an hour later.