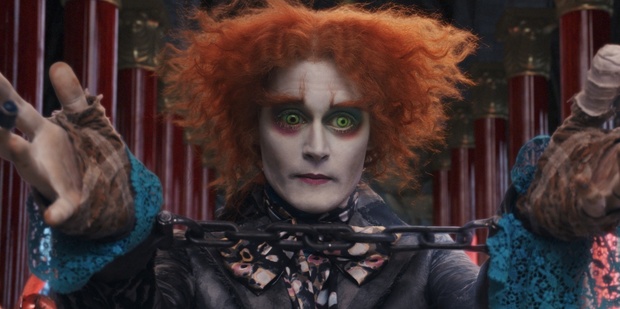 Johnny Depp is set to reprise his role as the Mad Hatter in a sequel to Alice in Wonderland, but he will be returning without his longtime collaborator Tim Burton.
The Hollywood actor took on the wacky role opposite Australian actress Mia Wasikowska as Alice in the Lewis Carroll adaptation, which broke the US$1 billion mark at the international box office in 2010.
Movie bosses are working on a sequel, and it has emerged Depp is set to return but director Burton will be replaced with The Muppets' James Bobin, according to Deadline.com.
It is not yet known if Wasikowska will reprise her role as Alice.
Burton has worked with Depp on numerous films over the years, including Edward Scissorhands, Sleepy Hollow, Charlie and the Chocolate Factory, Sweeney Todd: The Demon Barber of Fleet Street and Dark Shadows.
- WENN