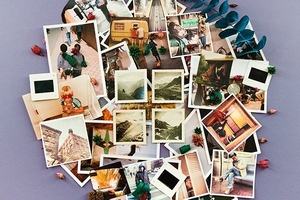 In the late 60s/early 70s there were many acoustic/electric guitarists working the territory between British folk, Indian raga tuning and Middle Eastern sounds.
But there are fewer today, which makes this album by New York-based Philadelphian Gunn - who is in Kurt Vile's touring band - quite refreshing.
And he brings a slightly trip-folk style to his dreamy vocals (the album title is telling) on six songs that languidly stretch past the five minute mark (the closer, Trailways Ramble, a full nine-minute journey).
Gunn clearly understands the trance music of Morocco but brings that groove into a world of folk-blues.
With his small band (just bass and drums, guests on cello, flute and piano in places) he delivers a coherent but deliberately low-key collection which should resonate as much with old Bert Jansch, Davey Graham and JJ Cale followers as a few Fleet Foxes and maybe even Mumford fans.
He's also a storyteller, although you can become so seduced by the meditative drone, interplay of acoustic guitars and percussion, and allusions to swamp blues that you might lose the plot.
He never does, however, and that final track will sweep you away to somewhere exotic and warm.
Stars: 4/5
Verdict: Something old, something new, something borrowed ...
Follow @nzherald_ent on Twitter for all the latest entertainment news.
- TimeOut / elsewhere.co.nz