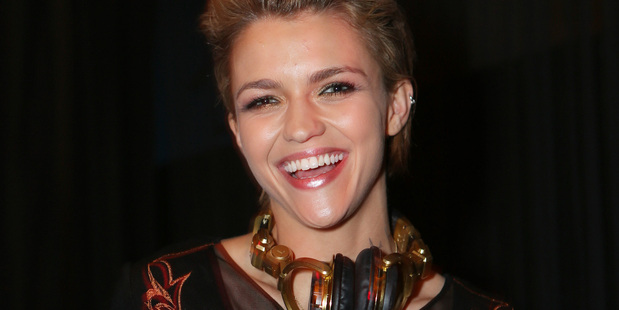 Ruby Rose says she is outraged by a media report linking her new tattoo with concerns over depression.
As an image of a crown was inked onto her torso, the Aussie DJ, model and television presenter posted a series of photos on social media chronicling the procedure to her thousands of followers.
The tattoo was inspired by Jean-Michel Basquiat, a New York-based artist who died of a heroin overdose in the late 1980s, the 27-year-old told her followers on Twitter.
"F***ing Art J.M.Basquiat the love of my life. Wanted this tattoo for years," Rose wrote.
One media report suggested Rose's fans were concerned that the tattoo indicated she was relapsing into depression.
On Monday, Rose took to Twitter to deny it.
"Still utterly disgraced by the manipulate, careless and uneducated article that likened me getting a tattoo to me being unwell or relapsing.
"The nameless writer who wrote it you should be ashamed. It was hard for you to put THAT spin on it but you found a way."
Rose said she had been public about her battle with depression to help others going through mental health issues and remove the stigma associated with acknowledging it.
In the series of posts, Rose also touched on the death of Glee actor Cory Monteith. she said there needed to be more public awareness about addiction.
"This is very real and deserves education not taboid (sic) TRASH."
- AAP