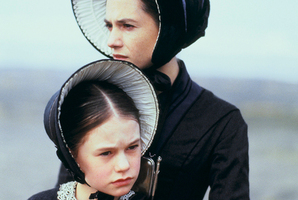 Holly Hunter's character should have died at the end of The Piano, director Jane Campion has revealed.
In an interview with Britain's Radio Times, the New Zealand Oscar-winning writer and director of the 1993 film says she didn't have "the nerve" at the time to allow Hunter's mute character, Ada McGrath, to drown.
At the end of the film, which made US$40 million at the box office, Ada allows herself to be dragged underwater by a rope tied to her piano.
But she changes her mind and fights her way back to the surface, before appearing to go on to live a happier life.
Campion, who won an Academy Award for best original screenplay for the film, said if she was to film it again she would allow the character to drown.
"I thought some of it was really good. But I thought: 'For freaking hell's sake, she should have stayed under there.'
"It would be more real, wouldn't it? It would be better. I didn't have the nerve at the time. What if Ada just went down, she went down with her piano - that's it," she told the Radio Times.
But Hunter said she was glad Campion didn't change the film's conclusion.
"That was something Jane toyed with when we shot the movie, to end it there. And she's still thinking about it.
"Me, I love that it's a reverie for Ada, not a nightmare or something that haunts her. It soothes her."
The film also won the Palme d'Or Best Film Award at Cannes Film Festival and Hunter took the Oscar for best actress.
New Zealand actor Anna Paquin, who played her daughter, won an Academy Award for best supporting actress.
Watch excerpts of The Piano courtesy of NZ On Screen:
Follow @nzherald_ent on Twitter for up-to-the-minute entertainment news, videos and reviews.
- APNZ