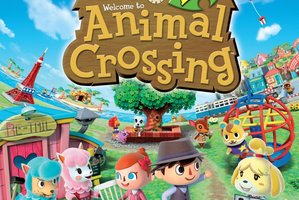 With more than four million copies sold in Japan and Korea since November, New Leaf has been a massively popular addition to the Animal Crossing series.
It's only just getting a release here now, but it's not too late to join in the fun.
For those new to the series, Animal Crossing is like The Sims, but for kids: players take control of a character who is mistaken for a town's new mayor, then begins to build himself a home from the ground up.
That may sound tedious and the open world, real-time gameplay is so basic a 3-year-old can follow it (mine loves it).
But the real fun comes from the minute details: interacting with other villagers, going swimming in a lake, upgrading your home with new wallpaper, buying purple shoes and showing them off to others.
It's aimless, harmless, meandering fun that can chew through entire evenings. Just don't go mistaking it for real life.
Stars: 4/5
Platform: Nintendo 3DS
Rating: G
-TimeOut