Kiwi songstress mixes traditional, contemporary and personal.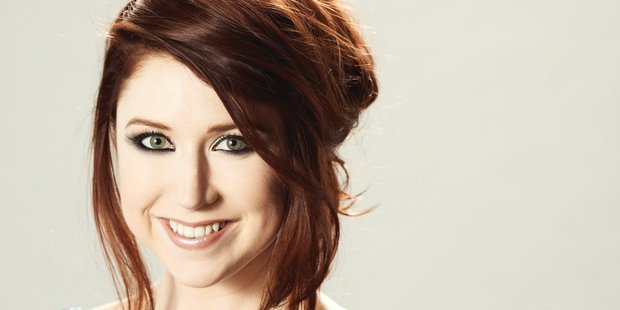 If Hayley Westenra's new album puts you to sleep, she won't mind a bit.
Hushabye, a collection of lullabies, will be released this week, in time for the arrival of the royal baby.
"People would often say my music was soothing," the 26-year-old Kiwi pop-classical singing star explains. "And I'd been thinking that it could be interesting to make an album where you could put the CD on, and there would be no crashing drums on track seven or something."
So when her label suggested the project, she was keen to give it a go.
The album is dedicated to Kate and William's first child, due on July 13, and features Sleep On, a song written especially for the occasion by British composer Paul Mealor, whose music also featured at the couple's wedding in 2011.
"It's a joyful thing that lots of people are keen to celebrate. And we should be celebrating, because there's so much negative press to deal with every day, it's nice to have something positive to think about. But I mean gosh, no pressure Kate! I don't know how she can handle it all with the world watching and waiting."
Westenra didn't want to make an album just for children.
"I wanted to make a slightly more adult lullaby album" she explains, and that's reflected in tracks like Dream A Little Dream (The Mamas and the Papas, Doris Day), and Goodnight My Angel (Billy Joel). But there's also plenty of traditional favourites like Brahms' Lullaby, and Maori lullaby Hine E Hine, which also appeared on Westenra's debut album Pure.
A few of the tracks have a personal connection for Westenra.
She recalls learning that song as part of the Canterbury Opera Children's Chorus.
"I remember singing it with my sister. So I've always loved that song."
Westenra's fiance, French sound engineer Arnaud Sabard also had a say in the song selection.
"He got really involved, which was actually very funny. He'd be going 'Oh, what about Baby of Mine from Dumbo, and what about Stay Awake from Mary Poppins?' ... I was like 'okay, great, noted!"'
Despite spending a good deal of time thinking about babies over the course of recording, Westenra's coy about whether it's made her want children of her own any time soon. "I've always wanted to have kids one day. I love kids, and I like the idea of now having a lullaby album on standby, for when the time comes."