Socialite Aja Rock came to New Zealand in 2004 with her then partner, former Las Vegas salesman William Murdoch. The daughter of Canadian rock producer Bob Rock, she is now married to property developer David Southcombe and says a quieter life in New Zealand is what she really always wanted.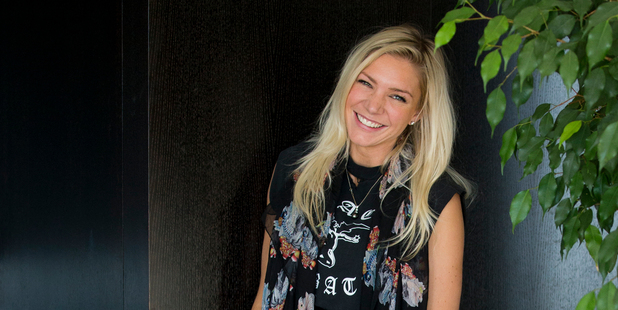 1. Are you named after the Steely Dan album?
Yes, it was my parents' favourite at the time I was born. It's a timeless album - I still love it. My son Hendrix is named after my favourite guitarist, and Brooklyn (her 9-year-old son) is a great town, with a lot of great musicians in it.
2. What's your earliest musical memory?
Michael Jackson, a sparkly glove. I cried because I was scared of the pyrotechnics. I don't remember if we met him or not. I was at my first Pink Floyd concert at about 9 - Roger Waters was still in the band.
3. How was your childhood different to that of your two sons?
There were a lot more rock stars around when I was growing up. My parents separated when I was about 3 and there was so much happening. We were constantly moving. Two houses. It was sex, drugs and rock 'n' roll. The best advice my Dad gave me was to never marry a rock star. I've got lots of friends in the industry but I think it's better to be friends than be too involved.
4. Coming from a split home yourself, was it a difficult decision to leave Brooklyn's dad, Murdoch?
Not really. I want to be happy.
5. What have you learned about love?
Sometimes you have to kiss a few frogs before you find your prince. And if I hadn't met [a frog] I wouldn't have come to New Zealand and had my son, met my husband and have the life I have now.
6. You've been in NZ for almost a decade now. Feel like a Kiwi yet?
I eat hot chips instead of fries now, barbecue at least two nights a week, use words like gutted, Jandals and keen. I say tomato sauce instead of ketchup, rubbish instead of garbage, among other things. And I enjoy watching rugby. Yes, I am feeling pretty Kiwi now.
7. What's the biggest misconception people have about socialites?
That we don't have a sense of humour. Being a socialite without a sense of humour is like being an accountant who's bad at maths.
8. What has been your most embarrassing public moment?
My top fell down while presenting at the music awards one year. I quickly crouched down behind the podium and luckily I caught it just in time. I heard someone in the audience yell "put some clothes on". I was nervous enough and then that happened. Afterwards I almost got in a cab and went home, I was so embarrassed. I was crying on the phone to my agent. But it wasn't as bad as I thought. I don't think you could see much.
9. What will you teach your sons?
To be kind, strong individuals.
I want to teach them that life is not always easy. Every day can be an unpredictable challenge. Some days it can be difficult just to get out of bed in the morning, to face reality and put on that smile. But I want them to know that their smiles have kept me going on more days than I can count. To never forget that, even when times get tough, as they sometimes will, that they are incredible individuals. Every day I will teach them about unconditional love.
10. And about alcohol and drugs?
I'm one of the few kids that grew up like I did and never went to rehab. Being around it I decided that wasn't for me. I wasn't always like that. I was very reckless with myself and my life until I had my first son, really. It's a bit different when you have something else to care about. With my sons I think honesty is the best policy, but I will definitely do anything to protect them, give them knowledge, and keep the lines of communication open.
11. Your dad has produced albums with everyone from Bon Jovi to Michael Buble, and of course his 15 years with Metallica. Did his music influence your own tastes?
I was listening to Metallica when my friends were listening to New Kids on the Block. Of course I was influenced by the music played at home. However, I can't say I own a Michael Buble album.
12. Do you still have dreams of a musical career for yourself?
Music is in my blood and I love to sing but I have made a choice. I've got a small child and a son and that's where my priority is. I don't think I could have appreciated this life back when I was chasing those sorts of things. But the reality is I always yearned for the stability. Now I live in a beautiful country with two beautiful children and my husband. I'm healthy, I get to travel and have been blessed with many interesting and fun opportunities. What more could a girl want?